Electric car maker Tesla has announced that it has managed to more than double its production capacity for vehicles year on year. With just 50,000 cars shipped in the entirety of 2015, Tesla has managed to deliver 24,500 in the past three months alone. That also represents a stark 70 percent increase in capacity over just the second quarter of 2016.
When Tesla announced that it had received several hundred thousand pre-orders for its Model 3 affordable electric car, set for release at the end of 2017, many wondered how it could hope to get even close to delivering on that pledge. Considering its highest production rate at that stage would mean a multi-year wait for anyone buying the car, clearly something needed to be done.
Tesla has since ramped up its production and is able to take advantage of the Gigafactory 1 coming online and beginning large scale battery development. At this stage Tesla has produced almost half of last year's total in just a matter of months, with plans to continue this escalation so that it delivers more than 50,000 vehicles in the second half of 2016.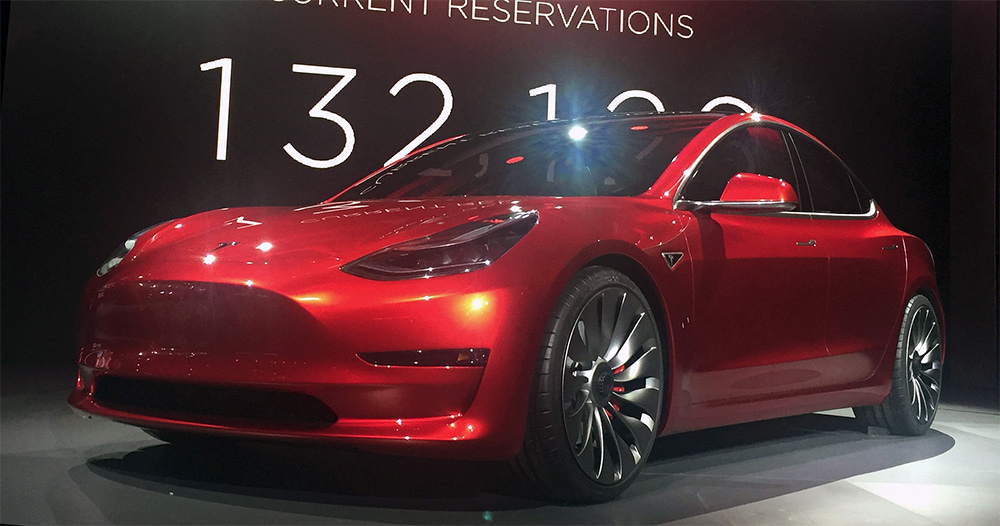 Source: Steve Jurvetson/Wikimedia
As more of the Gigafactory comes online, supplying higher and higher quantities of batteries to Tesla, it's likely that total vehicle production will increase along with it. With more than 370,000 Model 3 pre-orders and more orders of Model S and Model X vehicles still coming in, it has a long way to go to deliver sizeable quantities by the end of 2017.
Chances are there will be some wait for those who did pre-order Model 3s, but when they do start shipping it will be in far greater numbers than anyone would have expected a year or so ago.
Discuss on our Facebook page, HERE.
KitGuru Says: With all the development from other car makers with electric vehicles, it does seem that it, rather than hydrogen will be the go-to method of fuelling vehicles in the future. It didn't seem that way for a while.