Off of the back of its announcement on a final price for the Tesla Model 3, the electric car firm announced that it had once again made a loss: $107 million for the quarter closing out 2015. It also reported plans to spend upwards of $1.5 billion on investment in 2016, even though it only has $1.2 billion in the bank. Despite these claims though, the stock rose five per cent on optimism about the Model 3.
Tesla did not have a strong 2015. Throughout the year it lost almost $900 million (£620 million) and delivered just 50,000 cars, despite launching the Model X – for which numbers of fulfilled pre-orders are still woefully low. The stock dropped by over a third throughout the same 12 month period, with CEO Elon Musk losing upwards of $3 billion from his own personal net worth.
And yet despite all of these issues, Tesla is optimistic, the man at the head of it is confident and stock-holders are rewarding them for it.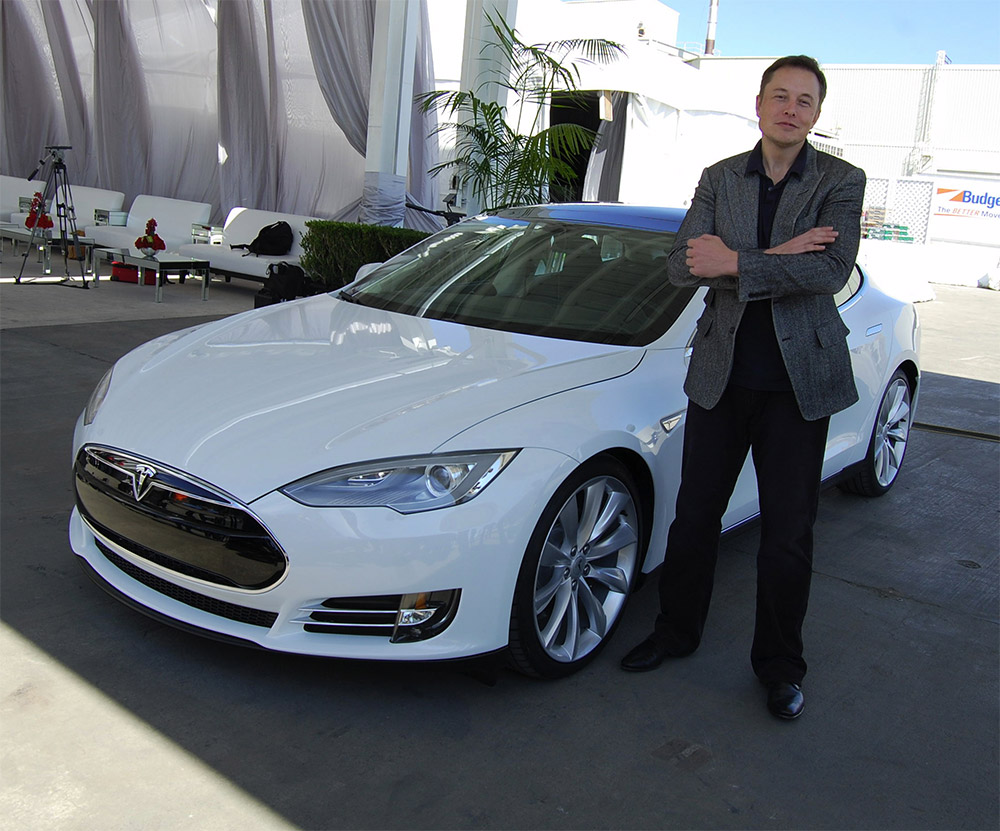 Source: Wikimedia
"Investors look at Elon, and some say he's a promoter or that he steps over bounds with what he promises," said Robert W. Baird analyst Ben Kallo (via Reuters). "But his track record is pretty good. That's why he still attracts the type of institutional investors he does."
Part of that optimism comes from expectations of the Model 3. The $35,000 fully electric car will be the most affordable, high-performing electric car yet released and could usher in a new audience of buyers for the company. Indeed Tesla has pledged to ship 500,000 cars a year by 2020, many of those Model 3s.
In 2016 Musk claims that Tesla will deliver as many as 80 per cent more than the year before, and he has promised Tesla will turn a profit. It will need to fix its supply issues with the X to make that possible, but the Model 3 could make a big impact if early interest is any indicator of demand.
Discuss on our Facebook page, HERE.
KitGuru Says: Do any of you plan to order a Model 3? It's a bit rich for me off of the bat, but there is a near £5,000 subsidy you can enjoy.