SolarCity, one of the U.S.' largest solar panel providers, has accepted a bid from Tesla Motors to merge the two entities together. Both were founded by Paypal billionaire Elon Musk, so this might not seem like a big move, especially considering the crashing share prices, but in the long term this could benefit both firms greatly.
Tesla's bid for the solar panel installer was for $2.6 billion, a hefty sum by most measures. However this represented around half what the company was worth just a year ago. With falling solar install rates in the U.S. and disappearing subsidies, Solar City has really struggled over the past year, alongside many of its contemporaries. A lot of solar firms are expected to go dark in the next year.
Indeed Solar City's prediction for full installations in 2017 has fallen by 10 per cent in recent months (as per Reuters), which hasn't left investors confident.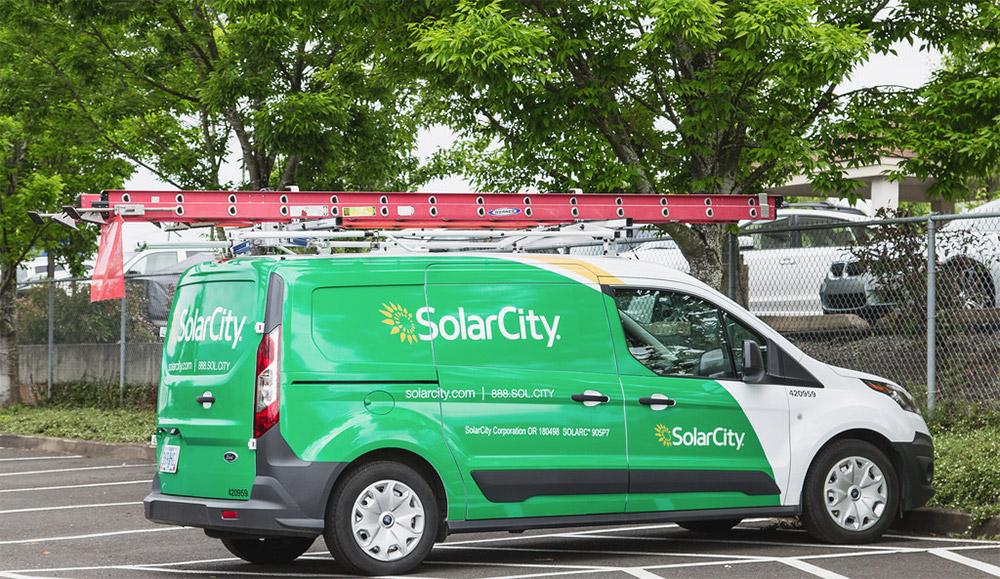 It only seems right that all of these should be electric in the future. Source: Tony Webster
However, as outlined in Elon Musk's recent Master Plan Part Deux, a new type of solar installation could help claw back Solar City's relevance. Batteries installed within solar panels, combining power generation with integrated storage, could well prove to be a popular option for consumers.
Installations at Solar City are likely to increase as well if competitor companies do fall at the wayside over the next year or so. Tesla should be able to keep both companies afloat in the mean time, so Solar City may come out the other side with a much greater market position than it had before.
On top of all this, the two companies have common products within their lines. Both plan to use many lithium-ion batteries in the future, so access to Tesla's Gigafactory 1 will be very useful for Solar City. Likewise Tesla could offer entire energy solutions: solar panels, battery storage and electric vehicles in one package.
Discuss on our Facebook page, HERE.
KitGuru Says: This seems like a smart move for both Tesla and Solar City. It's going to be interesting to see if the Gigafactory coming online over the next year, makes a big difference to their businesses.