Have you ever found yourself flitting between Silkroad, Cloud Nine, Outlaw, Mr Nice Guy or any of the many other online drug marketplaces and you just can't find what you're after? Well now it's gotten a lot easier, as there's now a search engine that checks all of them for whatever it is you're looking for.
It's called Grams and like the sites mentioned above, is only reachable via Tor – an anonymising browser service – though the address is publicly available (grams7enufi7jmdl.onion – don't get phished). It lets you search for anything you want and will link you through to the best market for it.
Wired had a chat with the creator, who said he was just filling a gap in the market. Noticing that people were regularly asking on subreddits and forums where to get different items, he created the tool to make their search that bit easier.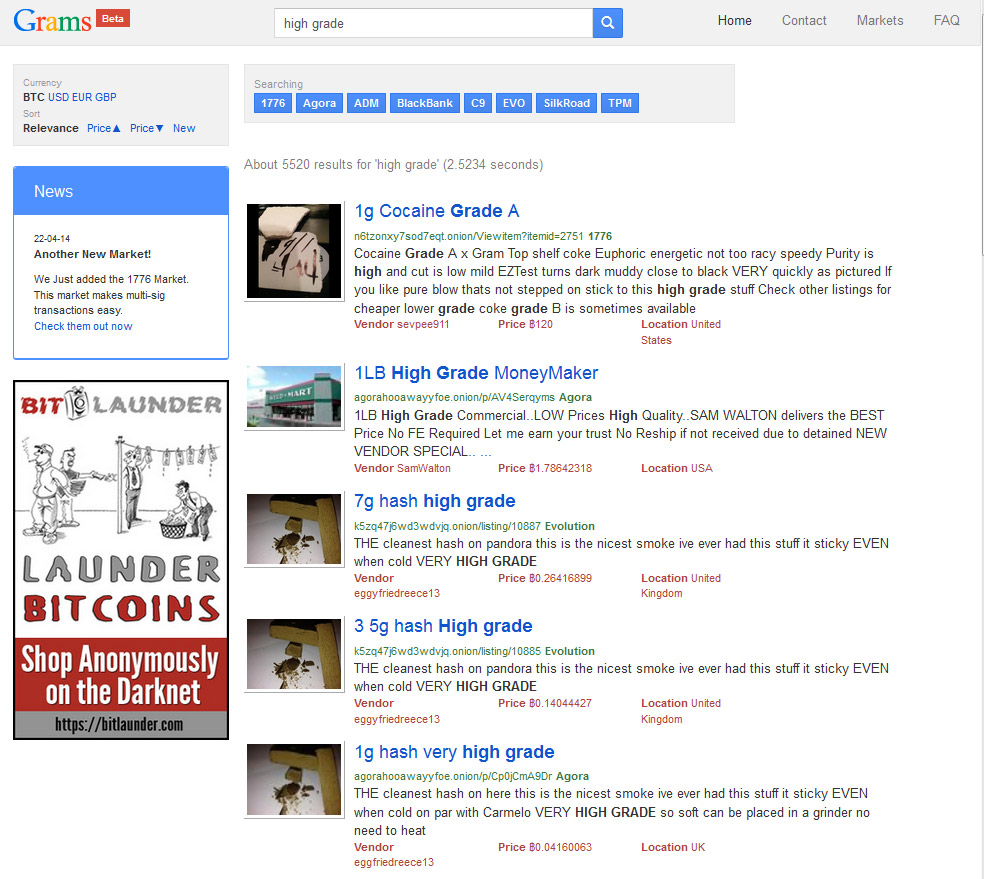 However not all sites are currently featured, since it requires the thumbs up from their admin by implementing the API the Grams creator has been doling out to them. Silkroad2 though, perhaps still the most popular even with its recent security issues, has implemented it. So have most of the others listed in the opening paragraph of this article. This has the added advantage of legitimising certain URLs, since only the real sites can be found there, it prevents you – as an end user – from stumbling across a phishing site.
Results for a search are ranked by relevancy and give you a link to the product, as well as details on price, the vendor and where the product will ship from.
However the Grams author is thinking beyond providing a service to the community, he wants to get paid: "Within the next two weeks Grams will have a system similar to Google AdWords where vendors can buy keywords and their listings will go to the top of the search results when those keywords are searched for," he said. "They will be bordered with an advertisement disclaimer so users know those are paid results."
He's also going to be adding contact pages for vendors, so if any of the markets go down, you'll still be able to get in touch with them.
Discuss on our Facebook page, HERE.
KitGuru Says: While KitGuru would never condone the use of any of the sites discussed here, it's good to see people at least will be protected from phishing thanks to this tool.