The biggest argument people have against movie piracy, is that people just don't want to pay for things. That's a fair point, as no doubt there is a number of file sharers that do it for that reason, but others must have an alterior motive, as a bunch of torrent users from the EZTV community have been kicking money to the first female movie director in the South-East Asian country of Laos, to help her fund her second film.
EZTV, as well as being one of the world's most popular movie release groups, also operates one of the biggest torrent search sites, featuring its own ripped content. The site's admin, NovaKing, found he liked the campaign video Mattie Do made for her new movie and decided to promote it, by placing a small banner on his homepage. Since then, over 90 per cent of the traffic going through the IndieGogo page has come from EZTV and a big portion of the $10,000 pledged so far has come from pirates.
The film she's working on is called ນ້ອງຮັກ, or Nong Hak, which translates to "Dearest Sister." According to Do, it's about gender equality, socio-economic issues in Laos and ghosts. It's a horror film, hence all the blood (not fake, mind you) in the above video.
However as mentioned, this is Do's second feature length movie. The first, Chanthaly, was released in 2012 and became the first ever horror movie made in the country. Now as a way of saying thank you to the community, Do will be releasing the copyright for her original film, making it open source if she hits her funding goal. This will include all of the original footage, working files, sound effects and more, making all of it available for other film-makers to use as they like.
She'll also be recording an exclusive commentary track for the movie, just for EZTV users.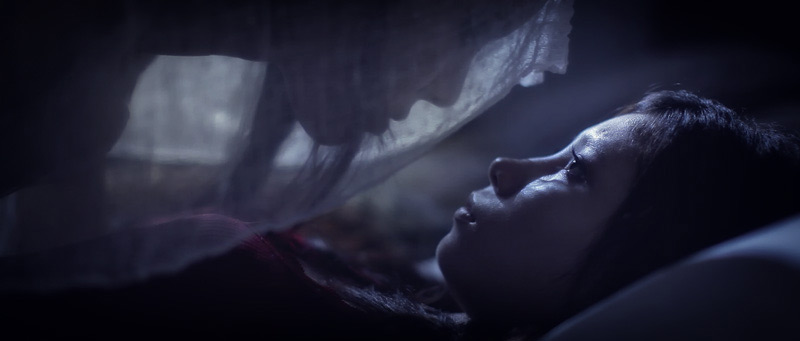 Chanthaly is no gore-fest. It's about a terminally ill girl who deliberately comes off her medicine to hallucinate about her dead mother. 
"We're in a unique position with Chanthaly. We own the film outright, everybody that worked on the film has been paid. The film has a bit of festival prestige, and honestly some historic value, since it is the first Lao horror film, and the first film directed by a Lao female director," said Do's husband, Chris Larsen.
"And honestly, I'm sick of it sitting on my hard drive here collecting dust."
If you'd like to contribute to Mrs Do's campaign, or learn more about the movie, you can do so here.
Discuss on our Facebook page, HERE.
KitGuru Says: Clearly torrent users don't mind paying for something if they believe in it. Perhaps movie studios should focus more on winning back the favour of these big movie fans, rather than branding them as criminals?
[Thanks TorrentFreak]