Remember back in January 2012 when MegaUpload was shut down and its servers were seized? The people who were paying customers of the site didn't receive any compensation for that loss and despite many legal efforts by different individuals, nobody has been able to get their files back. It was hoped that perhaps the United States would make a gesture and return those files to people, but it has now denied any responsibility for the servers.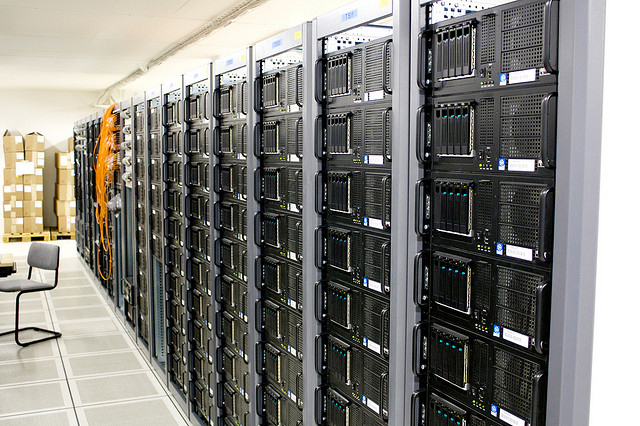 Source: TorkildR/Flickr
Although some servers are still stored internationally, over 1,000 are in storage within the United States, in a facility in Virginia, managed by QTS Realty Trust, which purchased previous server host Carpathia Hosting. It recently asked permission to wipe the servers, since maintaining them was costing it several thousand dollars a month. Understandably those that would be affected didn't want this to happen, but the U.S. government will not do anything to help.
Lawyers working for MegaUpload founder, Kim Dotcom had suggested that America buy the servers and allow users access to the files, but it has washed its hands of the entire thing, claiming in a new filing submitted to the district Court that it has no responsibility for the servers or their contents.
"There is no basis for the Court to order the government to assume possession of the Carpathia Servers or reimburse Carpathia for 'allocated costs' related to their continued maintenance," it reads (via TorrentFreak). It does however add the caveat that the government has already "acquired" the data from the servers, which it claims the defendants at least will have some access too during a criminal trial, should it ever take place.
That sounds almost like a suggestion that if Kim Dotcom were to go along with an extradition and allow himself to be transported to America where he faces criminal charges, the data would be redistributed. Otherwise the U.S. government seems happy to hold it hostage.
In a surprising out of character move, the MPAA, has actually said that it is happy with users receiving their original files, as long as none of them end up in the hands of Megaupload defendants. As the situation stands though, Carpathia still wants to delete the files and nobody is putting up much of a fight.
KitGuru Says: It's pretty awful that people's work, family photos and personal files are still completely inaccessible almost four years on. That's horrific collateral damage in policing crimes that many would consider Dotcom innocent of.