In a continued blurring of the boundaries between technology firms and automotive companies, Verizon may be looking to dip its toes into the fleet tracking market. It recently purchased a vehicle tracking firm which focuses on the Internet of Things to find out where they are and is now said to be considering another which utilises GPS technology for the same aim.
The rumour is that it could purchase Fleetmatics, one of the world's largest fleet management companies, for a cool $2.4 billion. This comes just a few weeks after it was announced that Verizon was buying up the ageing Yahoo for £4.8 billion.
As Reuters explains, mega corporations like Verizon have a lot of potential in their businesses, but leveraging all its data and content to actually earn their keep isn't always easy. Verizon may be looking to utilise its vast stores of data to help fleet tracking businesses improve their accuracy and offer a more nuanced service to customers.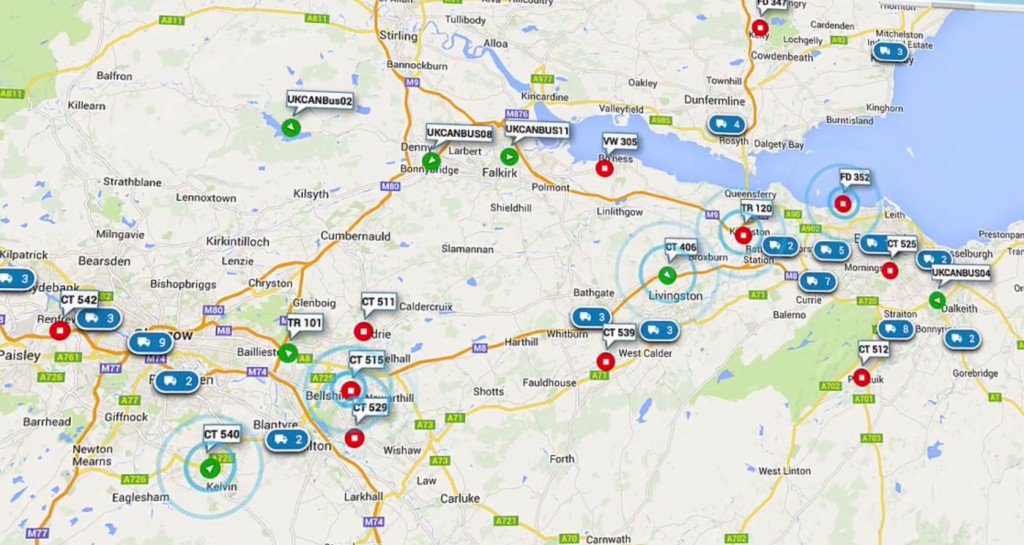 Rival telecoms giant AT&T, is expected to do something similar over the next few months and is said to be interested in purchasing Teletrack Navman, Omnitracs, Geotab and Zonar, according to analysts. All of them offer similar tracking systems to Fleetmatics and could easily be considered some of its largest rivals.
Part of the reason fleet tracking is the industry both firms are looking to get into, is because of new federal legislation in the U.S., which would see all business vehicles in America feature recording equipment of some kind to track location, speed and operating hours. That's a lot of new business potential for all tracking companies.
Discuss on our Facebook page, HERE.
KitGuru Says: Although it feels a little creepy, there are a lot of benefits to tracked vehicles in the work place. Privacy isn't such a concern either since your intended destination should already be known.