The Verizon Yahoo buyout deal is still likely going ahead for somewhere in the region of several billion dollars, but that doesn't mean they've settled on a price. Indeed closing in on a year on from the initial announcement, Verizon is still looking to pay less for internet giant in the wake of several hacks and security breach announcements at the end of 2016.
The initial purchase price for Yahoo was going to be in the region of $5 billion, but when it was announced that hundreds of millions of Yahoo customers have been affected by a couple of security breaches over the preceding years, the talk was that Verizon would be slashing a billion from its offer. Negotiations have been ongoing since then though and it now seems like Verizon may settle with trimming 'just' $300 million from its original offer (thanks Reuters).
It seems likely now that the final purchase price for Yahoo will be in the region of $4.5 billion, which is far from its once peak of $125 billion during the dotcom bubble.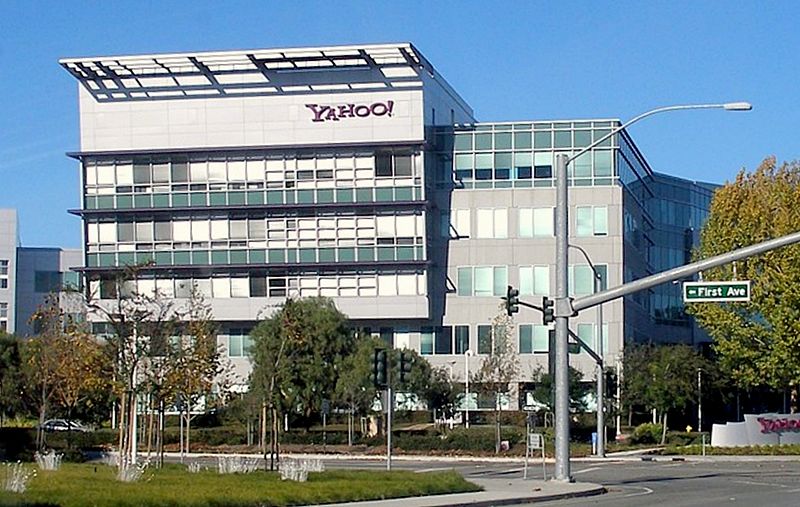 Source: Wikimedia
The plan for Yahoo is to combine it with resources from other Verizon purchases like AOL, to create a new entity called Altaba. It will be a conglomerate of many early internet franchises and businesses, including Yahoo email, messenger assets and search functions, as well as the company's reasonably strong online-advertising business.
It's not clear at this time if Yahoo CEO Marissa Mayer will still receive her planned severance package of $55 million if the deal goes through.
Discuss on our Facebook page, HERE.
KitGuru Says: The most amazing part of this whole deal for me is Mayer's pay. She's received more than $200 million from Yahoo over the past four years, despite her ineffectiveness as the company's head. And now she might receive another $55 million just because the company is being sold. It's crazy when you consider a couple of thousand Yahoo employees have lost their jobs in recent years because of its downturn.