Vivendi is one of those background names that was in the gaming industry, but not in the gaming industry. It used to own a majority stake in Activision Blizzard, but when that publishing giant freed itself from its corporate overlords with a stock purchase in 2013, Vivendi took even more of a back seat than it had before. Now though it's looking to skip forward a few rows again, as it's purchased a stake in Ubisoft and in fellow French international developer/publisher, Gameloft.
The stakes in both are considered only minor, despite the large outlay of cash. For 160 million euros (£118 million) Vivendi purchased 6.6 per cent of Ubisoft, and for another 19.7 million euros (£14.5 million) bought a slightly smaller stake – 6.2 per cent – in Gameloft.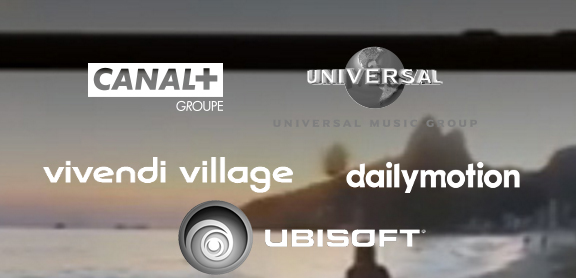 When you can list Universal Music Group as one of your subsidiaries, you're a giant company
Although hardly the biggest outlay of Vivendi's existence, this does represent a turn around from the wave of sales that the corporation has been riding for the past few years. Selling off assets has built it up a multi-billion euro stockpile, which puts it in a very liquid, potential-filled state. However as the WSJ (via AGB) points out, only small purchases have yet been made – including the buying of Dailymotion and a minor stake in an Italian telecom company.
These latest buys may be an indication of more purchases to come. Ubisoft, while reviled by many gamers is still one of the most successful publishers in the world, with a number of popular franchises to its name. It will be interesting to see if Vivendi looks to take a more commanding stake in its future.
Discuss on our Facebook page, HERE.
KitGuru Says: What kind of impact do you think Vivendi has on the industry now it's weighing back in again? Do those struggling for cash look to it as a potential saviour?