While [email protected] was a noble project and still continues delivering excellent data for scientists to pour over to this day, it had one major flaw: it used up idle cycles. While this meant you could have it running whenever you weren't using your PC, it makes it much harder to operate while you're actually sitting at your machine. Ideally then, you'd have something that could operate at full speed while you were using it and that's exactly what Cancer Research UK has done, with this new, free game that helps cure cancer while you play.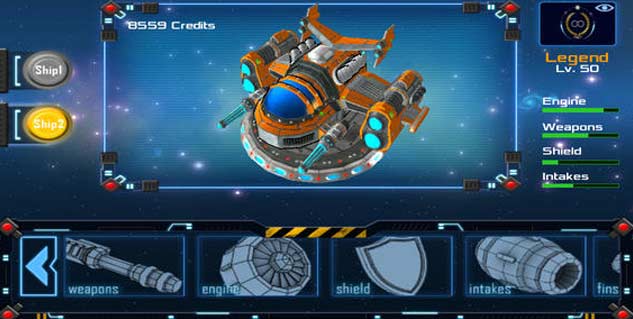 There's upgrades too, so you can get addicted to curing cancer
It's called Play to Cure: Genes in Space and it has you traversing a space ship through asteroid fields and checkpoints, unlocking upgrades and all the while helping to beat cancer. How does it do that? The developers translate gene microarrays into game data, which is then "analysed" by your trained gamer eye by sending you after specific targets. As you collect these, you're essentially finding significant genetic changes which would take a  long time to find by just staring at the raw data.
Ultimately it could help develop real cures and treatments for all sorts of cancers.
[yframe url='http://www.youtube.com/watch?v=MbUVEXCcOmg']
"Every single second gamers spend playing our smartphone game directly helps our work to beat cancer sooner," Cancer Research UK spokesperson Hannah Keartland said (via Eurogamer). "Our scientists' research produces colossal amounts of data, some of which can only be analysed by the human eye – a process which can take years.
"We urge people to give two minutes of their time wherever and whenever they can – whether they're on their daily commute or in the hairdressers having a blow dry. Together, our free moments will help bring forward the day when all cancers are cured."
You can download the Android and iOS versions of the game at the respective links.
KitGuru Says: Make sure you download this one guys and give it a play next time you're taking a crap. Those few minutes of time could end up saving the life of someone you care about.