We are still making our way through all of the CeBIT coverage delivered to us from Leo, our man on the ground at the event. Today, he popped by the MSI booth to take a look at the company's new, impressively spec'd Battlebox gaming systems, as well as some other products on show at the booth.
MSI's Battlebox comes packed in a Corsair Carbide Air 540 case with an Intel Core i7 5960x eight core processor, an MSI X99A Godlike Gaming motherboard, two Nvidia GTX 980Tis, 8GB of DDR4 RAM, a 512GB SSD and a 4TB HDD.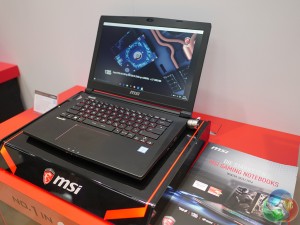 MSI was also showing off the GS40-6QE Phantom Pro gaming notebook, which features Intel's Skylake i7 6700HQ processor, 16GB of DDR4 RAM and a Nvidia GTX 970M graphics chip making it quite the performer for gaming on the go.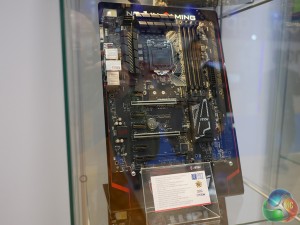 Finally, MSI also has some other bits floating around, including its Z170A Gaming Pro Carbon motherboard that will soon be hitting the market. We were hoping the company's beastly TITAN gaming laptop would be around but alas, we didn't come across it this time.
KitGuru Says: MSI had quite a bit to show at its booth this year. Are any of you currently rocking MSI in your system?