Huawei is best known for its networking backbone hardware and budget smartphones, or rather it was, in the recent past but that will change as today Huawei has delivered three servers in its KunLun family (named after a huge mountain range in the heart of China) with 8, 16 or 32 Intel Xeon CPUs.
The 32-socket server supports up to 768 modules of DDR4. This news comes from Leo Waldock, our man on the ground at CEBIT this week. At the event, he attended Huawei's presentation, which confirmed that the company will be opening up a collaboration in Germany with several companies, including Intel for its new server.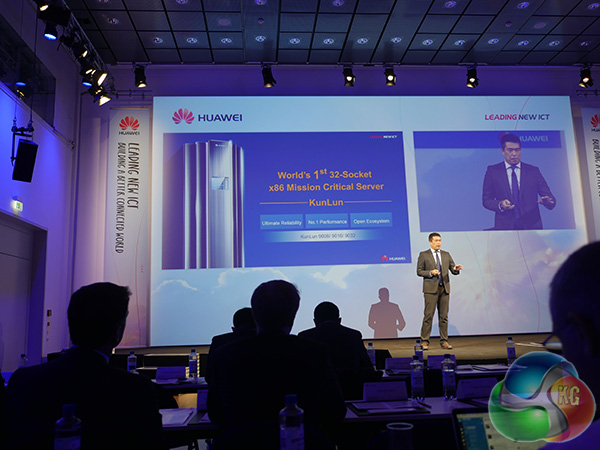 KunLun perfectly integrates an open ecosystem, innovative processor interconnection technology, and RAS 2.0 enhanced reliability technology. It provides industry-leading RAS features with a maximum of 576 cores, 768 DIMMs of computing resources in one system, and a scalability factor of 1.97 times, making it very appealing when stacked up against other options.
KitGuru Says: This is pretty big news in the server world, it is also great to see a company like Huawei stepping up and breaking into new areas.