United Launch Alliance, a joint venture of Lockheed Martin Space Systems and Boeing Defense, Space and Security, has successfully launched the fourth U.S. Navy's Mobile User Objective System (MUOS) satellite into orbit around the Earth. This should greatly improve the tracking and navigation abilities of U.S. and allied military personnel and hardware around the world, giving hand-held radios the ability to operate almost as well as consumer smartphones in very remote places.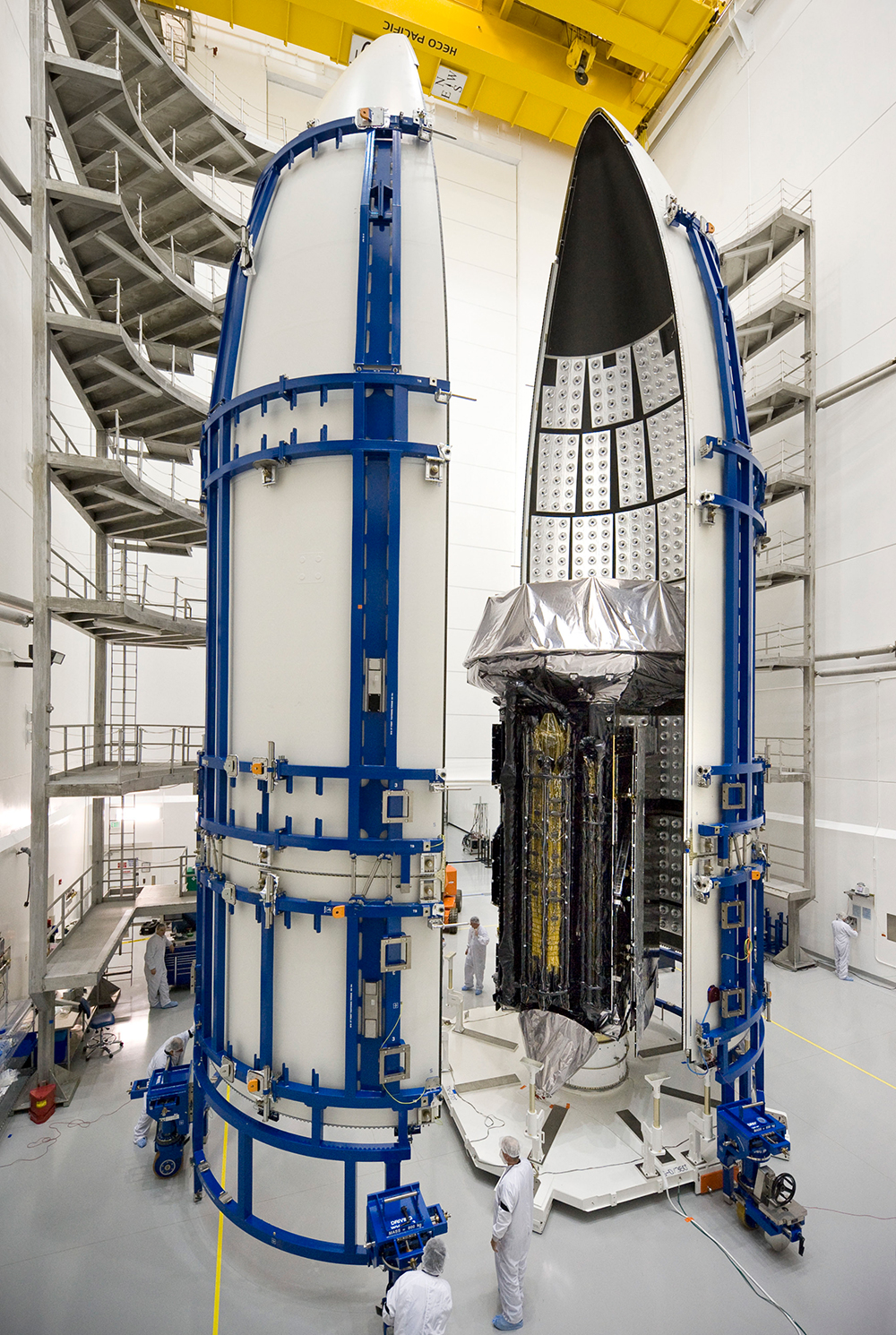 Just look at the size of the fairings on this thing
The satellite network, now completed, also promises to give as much as 10 times the bandwidth for the Navy's communications, potentially allowing for much more complicated media to be sent. However this isn't expected to come into play for another year and a half, as much calibration needs to be done before the network is ready for full-time usage.
However in the mean time, those who enjoy rocket launches were in for quite a show yesterday when the Atlas V rocket took the satellite up and out of our atmosphere, as it traced a line of smoke and fire through the sky early on Wednesday morning. Some of the photos captured by enthusiasts have been incredibly artistic.
Spectacular pics from Colorado's @ULAlaunch. This morning they launched the #MUOS-4 satellite. pic.twitter.com/NN6fXTzfig

— Rep. Ed Perlmutter (@RepPerlmutter) September 2, 2015
Although delayed by a few minutes due to a slight error with fueling, the rocket launched without a hitch and carried all hardware successful into orbit.
Discuss on our Facebook page, HERE.
KitGuru Says: I still get a gut shot of pride every time I see one of these things hurtling towards the heavens. So much human history has gone into making each one possible that it's still an awesome achievement when these things go well.