Scientific educator Bill Nye's Lightsail, crowd funded space-craft project is continuing apace. Following the successful test flight and opening in mid-2015, the final version of the fuel-free space craft is continuing development, with a completion of the latest round of testing, which used a base-station, known as BenchSat, to simulate key points in the spacecraft's future journey.
Known as the operational readiness test (ORT), LightSail's engineering clone, BenchSat did a fantastic job of testing real time data transmission for the upcoming solar sail mission. Specific points in its launch and deployment were simulated, such as a ground station pass, a solar panel and sail deployment, as well as an image download.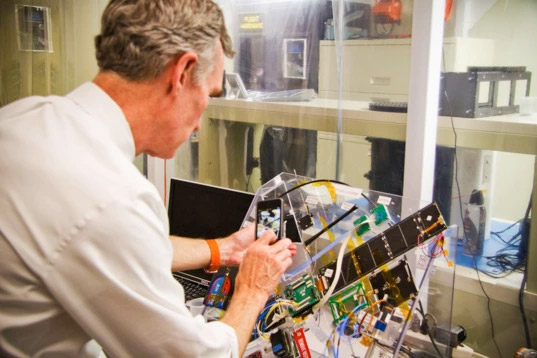 Source: Loren Roberts / The Planetary Society
Data was transmitted in packets sent at seven second internals, each containing 235 lines of data taken from on board sensors. This equates to almost three times the number used on the LightSail test unit, so there will be a lot more information to work with when the final LightSail build is launched. As a given example, each camera now sends heater status, last contact time and temperature, as well as imagery.
Data was transmitted to the same ground station that will be used during the eventual flight and fortunately no major problems were identified.
Better yet, component-level testing and assembly has now been completed for the LightSail itself. The plan now is to move on to system level testing, followed eventually by more physical trials of the LightSail's deployment system for the sail.
Discuss on our Facebook page, HERE.
KitGuru Says: Once those tests have been completed, LightSail will head off to Georgia Tech for installation on the Prox-1, which will in turn be fitted to a Falcon Heavy rocket at some point this year for launch into LEO.