There are quite a few different games and experiences in the works that put the player or protagonist on Mars. You might credit The Martian with that, but I backed Lacuna Package back in 2013, so being interested in the red world is nothing new. Still, NASA hopes to continue to foster that intrigue with a new VR experience based on Mars, built in Unreal Engine 4, so you know it'll be pretty.
What's perhaps more interesting about this news though, is who NASA has teamed up with to make the VR experience happen. Along with Fusion Media and MIT's Space Systems Laboratory, NASA has also partnered with some ex-Irrational Games developers. While they aren't named, this could be the small team that Ken Levine was said to be leading.
Apparently they've been working on a "first person, sci-fi" game, so perhaps this has been in the works for a while, or some assets are being brought over for this NASA contract.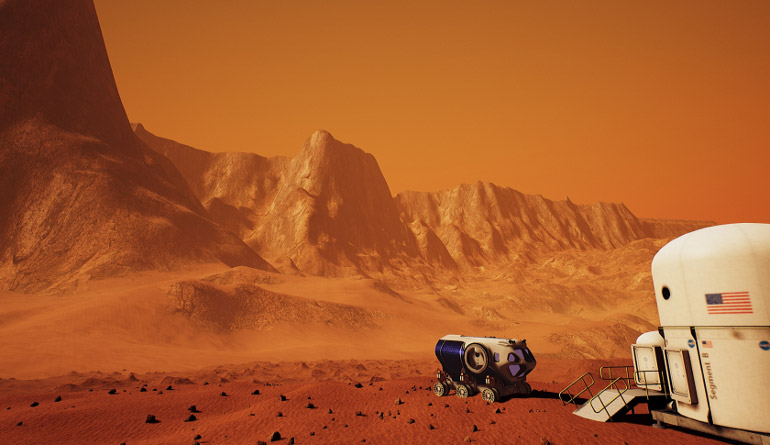 Members of the team from both Fusion and the ex-Irrational bunch have been talking up how strong the Unreal Engine is on the engine's blog. However the detailing of the partnership is much more interesting. NASA's partnership with Fusion and the developers will see it sharing advanced concept ideas for future space craft, transport systems and other technology.
Although no hard release date for the Mars experience has been announced, we're told it will arrive at some point in 2016 and will work on the Oculus Rift, Samsung Gear VR, HTC Vive, PlayStation VR and Google Cardboard.
Discuss on our Facebook page, HERE.
KitGuru Says: I'm down for a Mars experience. I wonder if it'll feel lonely, or if we're so used to playing inside single player worlds it won't really matter.