Boeing has debuted a new design for spacesuits to be worn by astronauts aboard its planned Starliner crew capsule. They are a fancy blue colour, hence the name, "Boeing Blue," and are much lighter, whilst also being more flexible and still capable of pressurising in the event of an emergency.
The ascent and entry suit is an important part of any ship that's travelling to or from Low Earth Orbit. It doesn't need to be as capable or protective as suits designed with spacewalks in mind, but must still provide protection and functionality. Boeing suggests that these new suits are just as capable as older designs, whilst improving their wearer's ability to operate within the crew capsule.
The new Boeing Blue design is said to be 40 per cent lighter than its predecessor, features zips for added flexibility at the waist and makes it much easier for wearers to stand, sit and then stand again (thanks Ars). The visor features a larger field of view to improve peripheral vision and the gloves built into the suit are touch-screen compatible, which will be a necessity in the new Starliner crew capsule.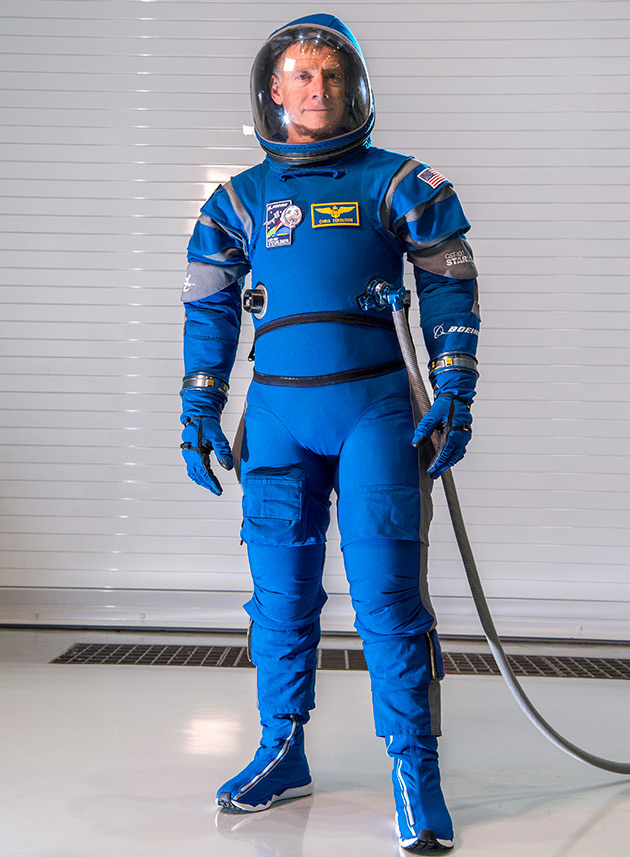 While the suits might be ready to go though, the Starliner itself isn't. As it stands Boeing plans its first crewed test flight of the capsule towards the tail end of 2018, with first operational flights not slated for any earlier than December that year. Since it has already seen delays, nobody would be surprised if that happened again.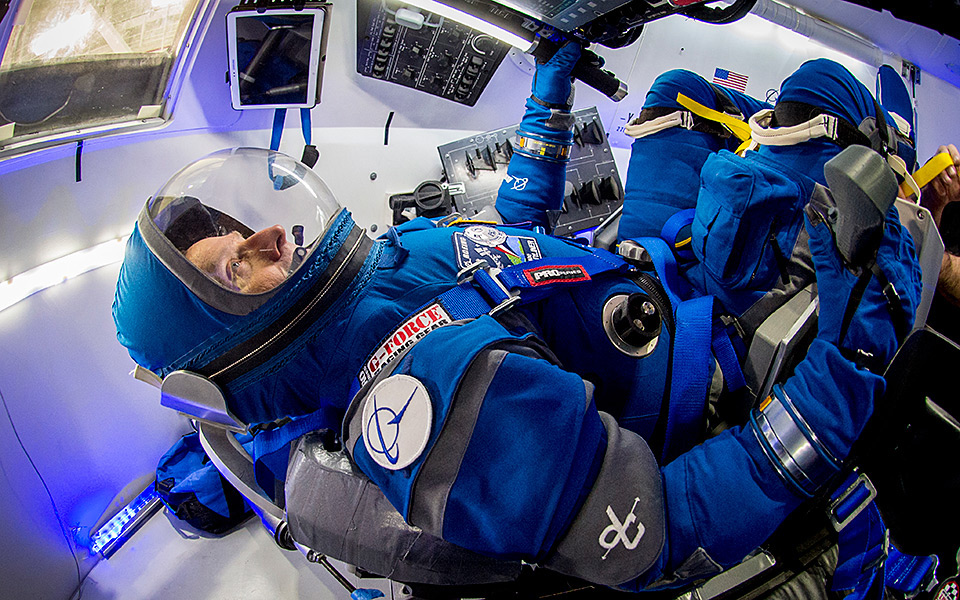 However it is competing directly with Elon Musk's Space X. While that company's Dragon 2 capsule has also seen delays – and explosions of its Falcon 9 rocket haven't helped – the fact that it could begin ferrying astronauts to the ISS before Boeing could help encourage the Starliner's development.
Discuss on our Facebook page, HERE.
KitGuru Says: What do you think of the new spacesuits? They seem much more in keeping with contemporary space travel. Much less so than the overly bulky suits of yesteryear.