If you thought using Facebook's Messenger application was a good way to avoid seeing all of the adverts on the Facebook main site, think again. In what will begin as a small-scale trial in select territories, Facebook is set to begin running adverts within the app itself, providing links to find out more from different brands.
Facebook is one of the biggest online advertisers in the world, making the bulk of its billions in yearly income from it. While its Messenger application remains relatively free from ads for now, that won't be the case in the future, as with over a billion regular users, Messenger is ripe for making money.
The trial will begin in Australia and Thailand and will allow businesses to place ads on the Messenger home screen and will include an image, text and a link. TechCrunch points out that they take up a lot of space and require scrolling past to get to your actual conversations. While that may be something people get used to, it's unlikely to be well liked in the short term and could see people ditch the app for its competitors.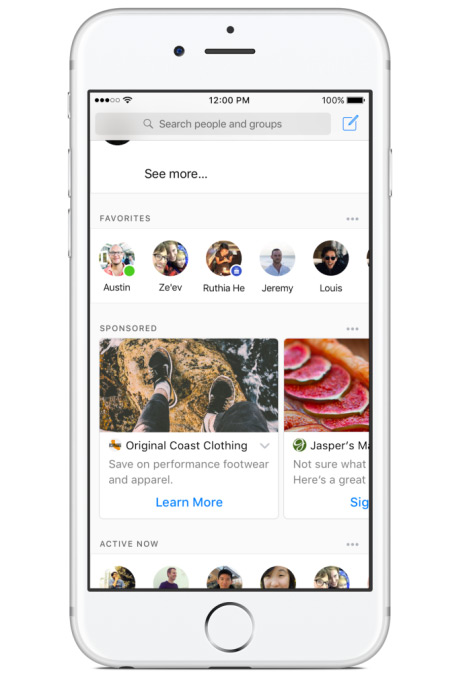 Facebook's announcement of the new ad trial is full of positive rhetoric about how businesses and users will enjoy the new experience of seeing adverts within the app. While it makes sense that businesses would be excited about the news, it's likely to be difficult to find a significant number of users who will be.
Facebook does remind those who end up as part of the trial, that they will have full control over what adverts they see. Much like on the Facebook main site, that will have the ability to hide certain adverts, which will mean not seeing them again in the future.
Discuss on our Facebook page, HERE.
KitGuru Says: Hiding adverts could be the best way to limit this sort of exposure in the future. Facebook claims it will look closely at data gleaned from this trial, so if a lot of people consistently hide adverts and don't click them, it may rethink the way it handles adverts on the app in the future.