TransPod, the startup that plans to become the leading Hyperloop developer in the world, has announced a partnership with IKOS. The consultancy firm has more than a decade of experience in developing signals, tracks and power infrastructure for rail networks and will help develop similar systems for TransPod's Hyperloop design.
The Hyperloop is an idea for a high-speed transport network that utilises magnetic levitation technology and a near-vacuum tunnel system to transport people and cargo at upwards of 700 miles per hour. Although mostly still in the conceptual phase, it was championed by Tesla's Elon Musk and has since generated a lot of interest from various tech firms and startups around the world.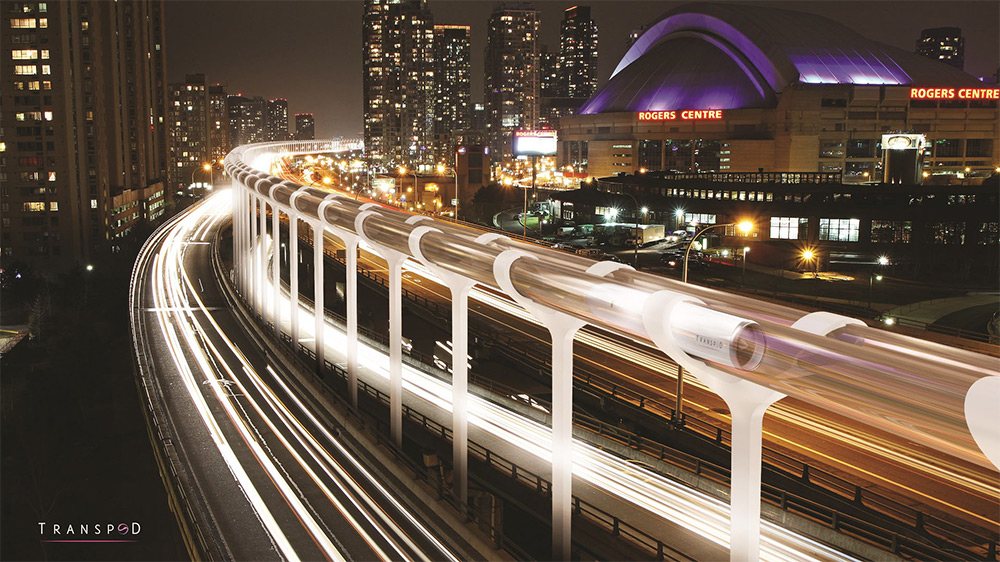 TransPod is one of the leading design firms looking to lay the foundation for the fledgling industry and signing on rail experts from IKOS to a unique partnership deal is a positive step towards that. It follows TransPod's recent securing of $15 million in a round of seed funding.
"Hyperloop transportation will change the way we live, commute, and conduct business, and our goal is to introduce this change around the world," TransPod said in a statement. "With the addition of IKOS' extensive experience, we're uniquely positioned to accelerate the development of industry-leading hyperloop technologies that will significantly improve our quality of life and economic prosperity."
As part of this partnership, IKOS will open new offices in Canada and Italy, so as to be located near by to TransPod's operations.
Discuss on our Facebook page, HERE.
KitGuru Says: Although the HyperLoop idea has a lot of potential problems, not least from relying heavily on a reasonably sensitive infrastructure, TransPod claims to have solved many of them and will release benchmarks and reports later this year to prove it.