With plans still on track to land a rover on the far side of the moon in 2018, Chinese scientists continue to impress with their rocketry advances. Over the weekend it successfully launched its latest rocket design, from a new launch centre with new fuel combinations.
Although ventures into space should be a universal human effort, you have to imagine the advances from China will keep U.S. and EU researchers and scientists on their toes, as there is certainly international competition for space launches. With its latest rocket taking off from the new Wenchang Satellite Launch Centre in southern China, the Long March 7 showed it to be a very capable rocket.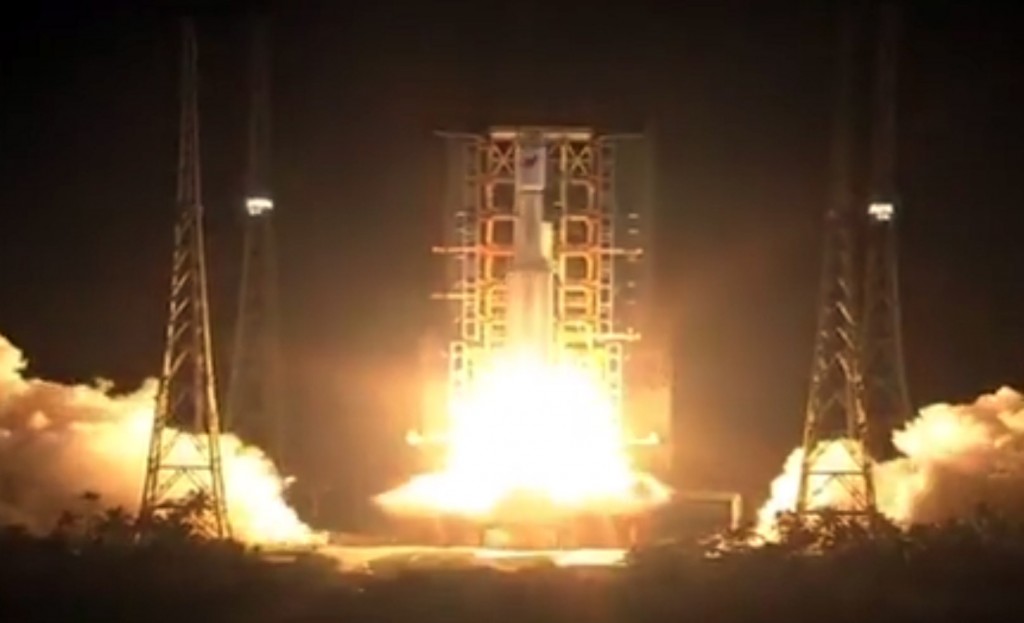 Source: Chinese TV
It's a medium-lift variant of the Long March design, which can take up to 13.5 tonnes into low-Earth orbit (LEO). In comparison Space X's Falcon 9 can lift around 25 tonnes, the equivalent of the Long March 5 – a much heavier lift design.
However that's not to say that this launch isn't impressive, just because Space X can haul more out of the Earth's atmosphere. Long March 7 was launched with a new fuel combination of kerosene and liquid oxygen, which as Ars reports, is far more environmentally friendly than the hypergolic fuels it utilised in earlier rocket designs.
It was that fuel which helped this Long March 7 make it into LEO, where it delivered a number of cubesats and also carried a dummy version of its new-generation crew capsule. The plan is for this design and those of the Long March 5 and 6, to help China construct its own space station, with construction potentially beginning in the early 2020s.
Discuss on our Facebook page, HERE.
KitGuru Says: All space ventures are good space ventures. It will be exciting to see what China can do when it comes to building a new space station, especially since the ISS may be winding down at that point.