Even though life aboard the International Space Station is full of scientific experiments and tests which push the boundaries of human endeavour in the great black beyond, it's worth remembering that the people up there aren't so different from us. Chris Hadfield showed us that back in 2013 when he gave the world various renditions of songs from our recent past, and now Italian astronaut Samantha Cristoforetti has celebrated the docking of the Space X Dragon supply capsule by dressing up in full Star Trek attire.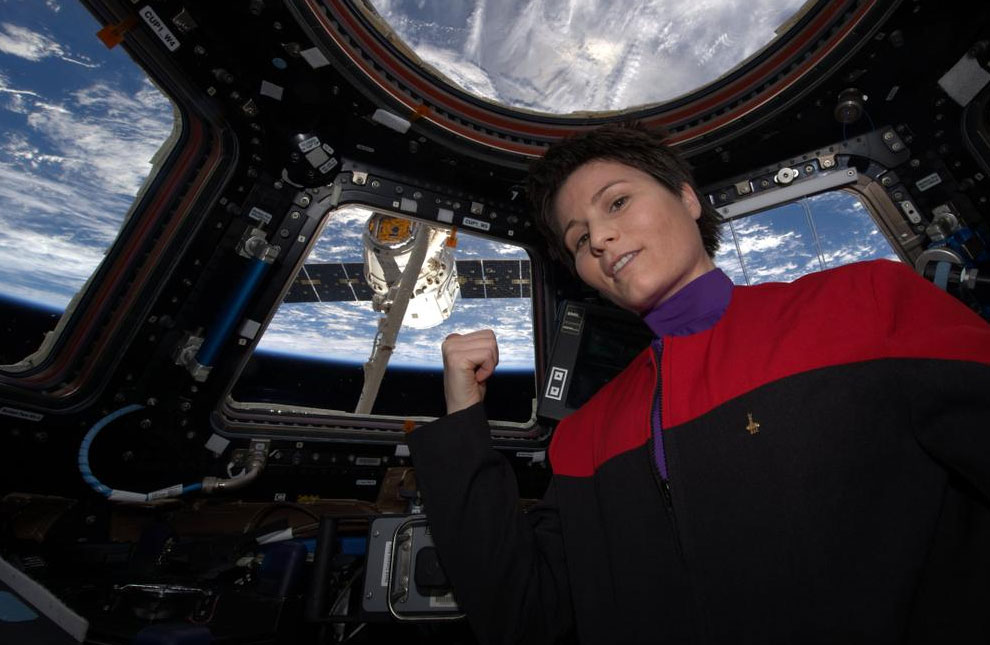 Aping Captain Janeway from the TV series, Cristoforetti tweeted out the image with the phrase: "There's Coffee in that nebula, ehm, I mean in that Dragon," referencing a similar quote from the iconic, female captain of the Voyager.
[yframe url='http://www.youtube.com/watch?v=LtmF8RRxBXg']
Along with images of the supply capsule, sent up last week by the Space X Falcon 9 booster which (just) missed landing safely back on the drone barge, the crew of the ISS have been tweeting pictures of some of the best parts of the supplies they've received. Fresh carrots were apparently a very welcome addition to their food stocks.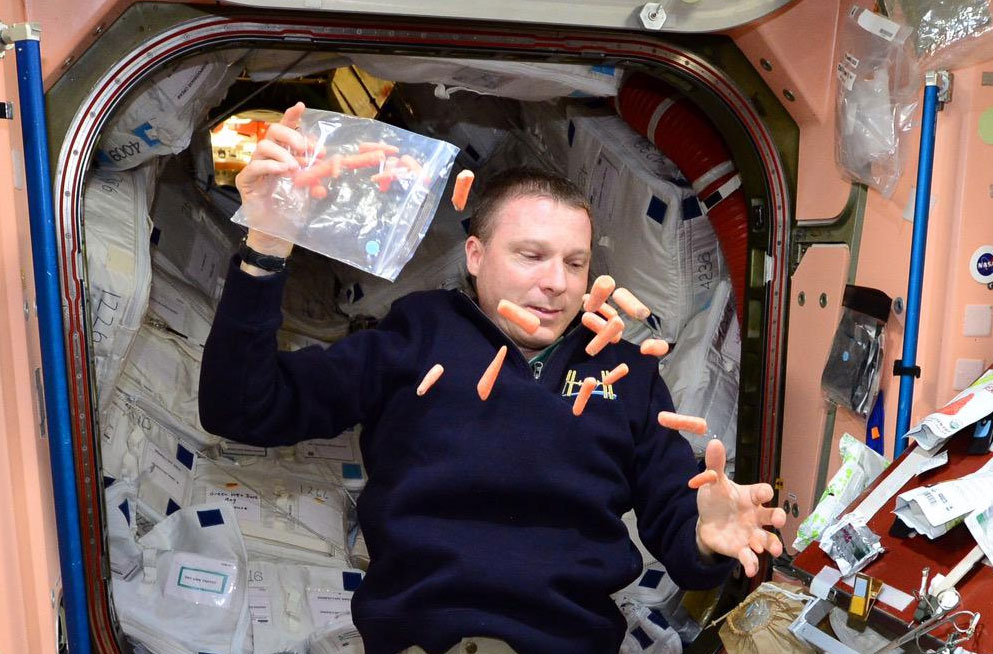 Discuss on our Facebook page, HERE.
KitGuru Says: I love to think that that Star Trek uniform cost several thousand dollars to take into orbit. Little things like that are what makes us human.