Tesla and Space X founder Elon Musk could well be set to add another feather to his already rather busy cap. Annoyed by traffic on a recent commute, he has unofficially laid out plans to dig giant tunnels under cities in order to better facilitate cars of the future. Although the idea may seem far fetched, this would hardly be the first crazy venture he's set out on.
If Elon Musk didn't follow through on so many of his claims, you could easily call him a dreamer. From developing an online payment solution in Paypal, to building an electric car industry and rockets that could one day fly the first humans to Mars, his list of achievements is quite spectacular. His next step though could go in an entirely different direction: underground.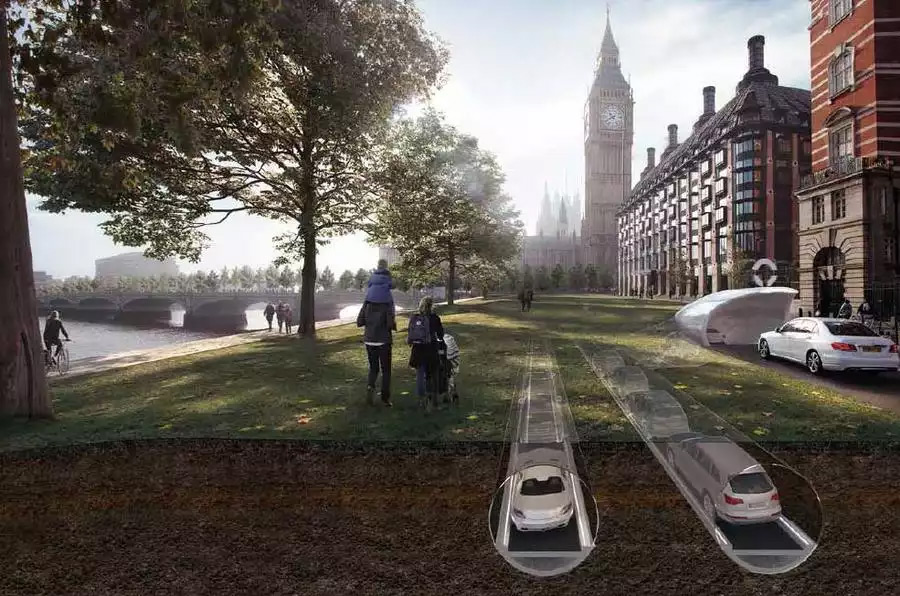 Source: PLP
Although there have been no official announcements from the tech-billionaire, Musk did make an announcement on his Twitter account over the weekend that he is "going to build a tunnel boring machine and just start digging," in order to create roadways underground. The idea behind it is to create more roadway space in cities, but also remove cars from city streets entirely.
In-case anyone thought he was joking about his 'boring' machine, he followed it up with another Tweet that reads:
I am actually going to do this

— Elon Musk (@elonmusk) December 17, 2016
He also went ahead and updated his Twitter Bio, which now reads "Tesla, SpaceX, Tunnels (yes, tunnels) & OpenAI."
While we don't know how serious Musk is, we wouldn't doubt him at this point. His previous 10 year Master Plan came to fruition within his planned timeline and there have already been some outlined ideas for roadways under major cities. That becomes a lot easier when you factor in zero emission vehicles like electric cars too.
Discuss on our Facebook page, HERE.
KitGuru Says: All I keep picturing is that terrible '00s disaster movie The Core. Someone get me a peach and a blowtorch.