With all the excitement of Space X's recoverable launch attempts and the Philae lander telling us all about comets, we're almost spoilt when it comes to exciting advances in space. However it doesn't stop there, as in March next year, NASA is launching its InSight lander to Mars, where it hopes to map out the interior of the planet with seismic and temperature tests; and you can send your name there on a penny sized chip.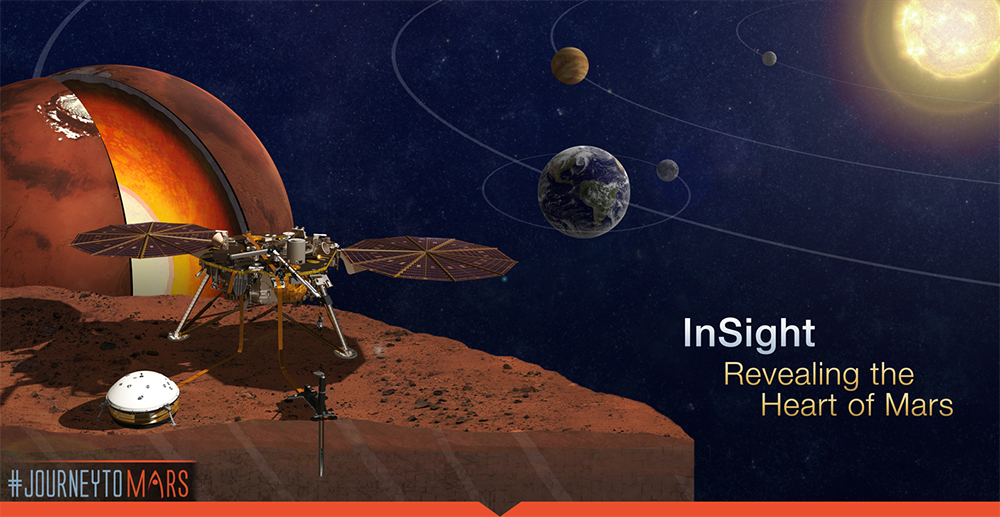 "Our next step in the journey to Mars is another fantastic mission to the surface," said Jim Green, director of planetary science at NASA Headquarters in Washington (via UniverseToday).
"By participating in this opportunity to send your name aboard InSight to the Red Planet, you're showing that you're part of that journey and the future of space exploration."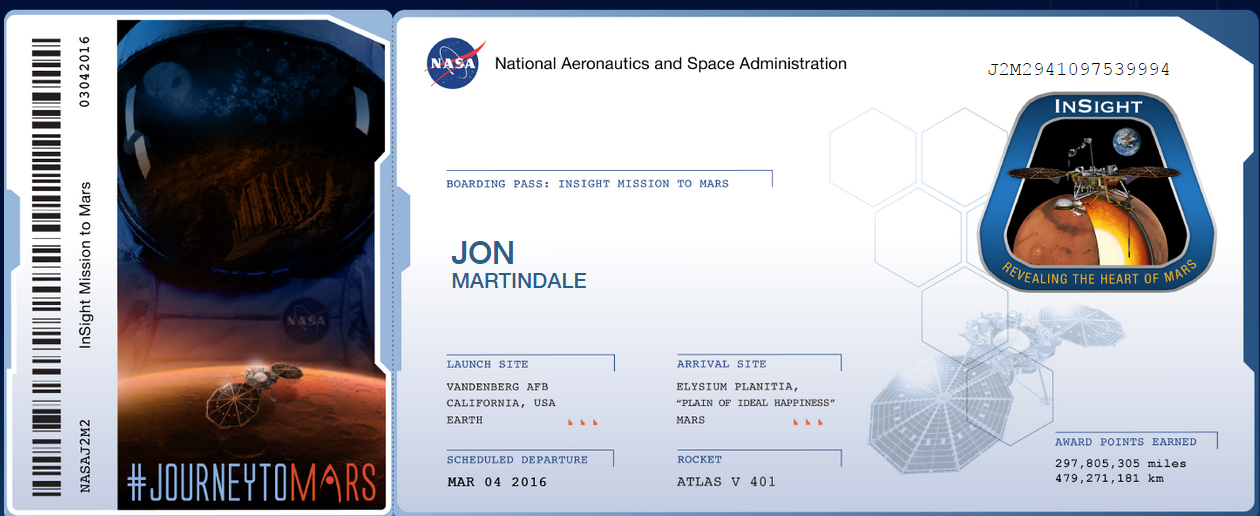 My pass is ready, where's yours?
So far over 70,000 people have submitted their names for inclusion, filing their boarding pass with NASA via the project's home page. Those that did so in the past on the Orion EFT-1 test mission, which saw the future-thinking Orion crew capsule swing around the Earth a couple of times before returning, have already clocked up some space miles for their names. The trip to Mars will add to that total, allowing NASA fans to build up theirs over the next few years and decades.
Perhaps at some point those points will factor in to something exciting, or at the very least remain as bragging rights.
Those interested in sending their name to the surface of the red planet have until the 8th September to apply.
Discuss on our Facebook page, HERE.
KitGuru Says: It does put it into perspective when your frequent flyer miles are in the hundreds of millions for a single trip.