It's almost as if Square has realised that its most well remembered game is actually still worth something as an IP, as beyond the PC-re-release a couple of years ago, it's finally announced a full HD remastering is  in the works – albeit with a modified combat system – and to top it all off, you can now play through the original game on your iPhone or iPad.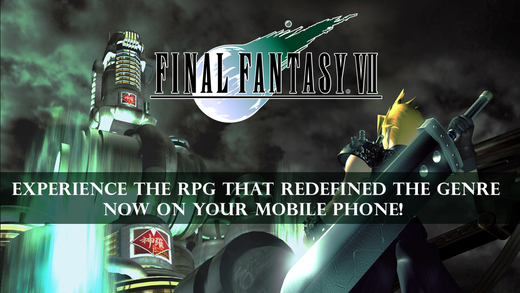 This version is a port of the re-release, so has the same visuals as the original PC version and the additions made last year, like the ability to turn off random encounters if you want to make it somewhere without interruption, and the ability to max level your characters if you get bored with grinding.
Controls will be handled by what's described as an on-screen virtual joypad, which we'll reserve judgement on until we try it, as those can be hit and miss in some circumstances. However Square says that the game has been optimised for phones, so fingers crossed it works well.
The game requires iOS 8.0 or later to work and is compatible with iPhones, iPads, iPod Touch, though was optimised to work with the iPhone 5. It's currently priced at £12. While not available on Android yet, Square has a history of porting over its more popular games, so chances are this one will make an appearance on the Google OS before long.
Discuss on our Facebook page, HERE.
KitGuru Says: Will you be stepping back in time to play this classic on your phone? Or will you be waiting for the HD remake? I'm a little worried about the combat changes they're making myself.