Remember back in April when Space X prepared and launched an inflatable habitat to the International Space Station (ISS)? Well it's now firmly attached and orbiting Earth in the inky blackness of space while entirely inflated. It's quite roomy in there and NASA has released some images of its interior to show what it looks like
Known as the Bigelow Expandable Activity module, it's quite an important trial for NASA and space exploration in general. Sending up components and modules for the ISS is extremely expensive, but if much of a future space station could be made from inflatable sections, that would save huge sums on launch costs and maintenance.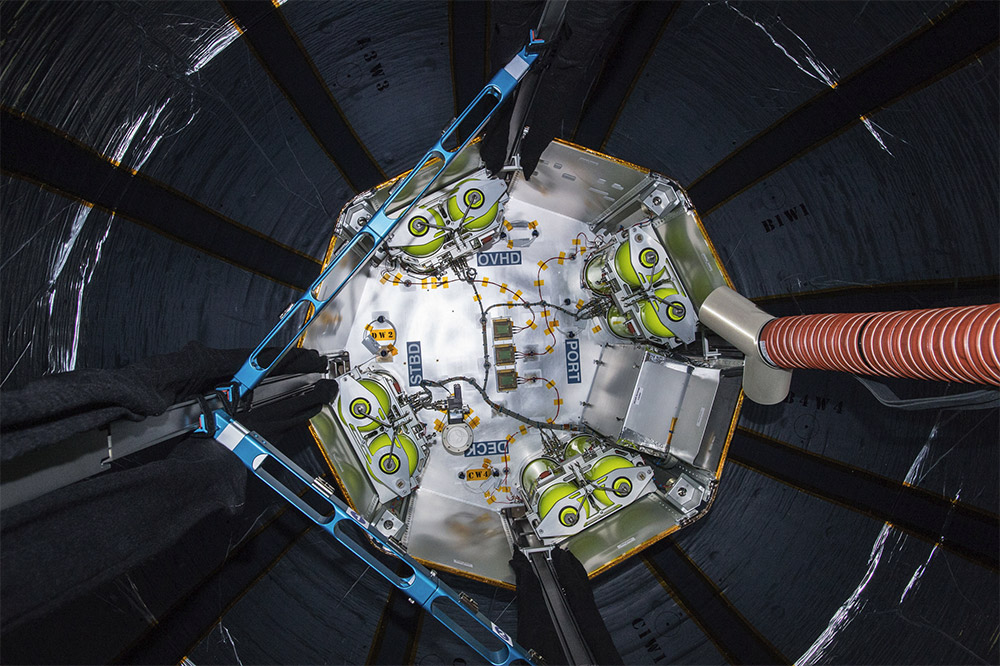 They also offer the potential for far larger space stations, giving astronauts much more room to manoeuvre in and inhabit while aboard.
The fact that it's expanded safely is a good start and now sensors have been placed inside to monitor temperatures, moisture levels and other important metrics. Astronauts will now leave it alone for a couple of months to test its durability, which is the biggest concern about the module: can its weaved shell sustain itself in space over long periods? (Thanks Ars).
The interior is not as roomy as you might think though.
Other questions remain about noise levels, radiation protection and physical resistance to debris, many of which will be answered in the following months. A two year test period is planned for the module altogether, but if all goes to plan, we could see future space stations and even ground stations on the moon and elsewhere made from similar materials.
Discuss on our Facebook page, HERE.
KitGuru Says: While You can imagine people would be rather nervous about a blow-up space station, it makes a lot of sense. It will be interesting to see how the module matures over the next months and years.
Image source: NASA