The $270 million Japanese satellite, Hitomi, launched earlier this year, has gone quiet, leaving scientists on the ground anxious to get back in touch with it. Although there has been some sporadic messages from the orbiting craft, no solid lines of communication have been opened up, with some wondering whether it is now lost to space.
The Hitomi, otherwise known as ASTRO-H or the New X-ray Telescope, was launched into orbit around the Earth in February this year, with an intended goal to study the structure and evolution of the universe. Specifically, it could analyse hard X-Ray bands, beyond that of other devices currently in use, which would let it look at things like how matter behaves around black holes and dark matter.
While all seemed to be going well for Hitomi over the last  month, things started to seem awry this past Saturday. Five small objects were detected around the satellite, suggesting some sort of debris or damage and observers on the ground have said they saw a flash, which may mean the craft is rotating or tumbling (as per BBC).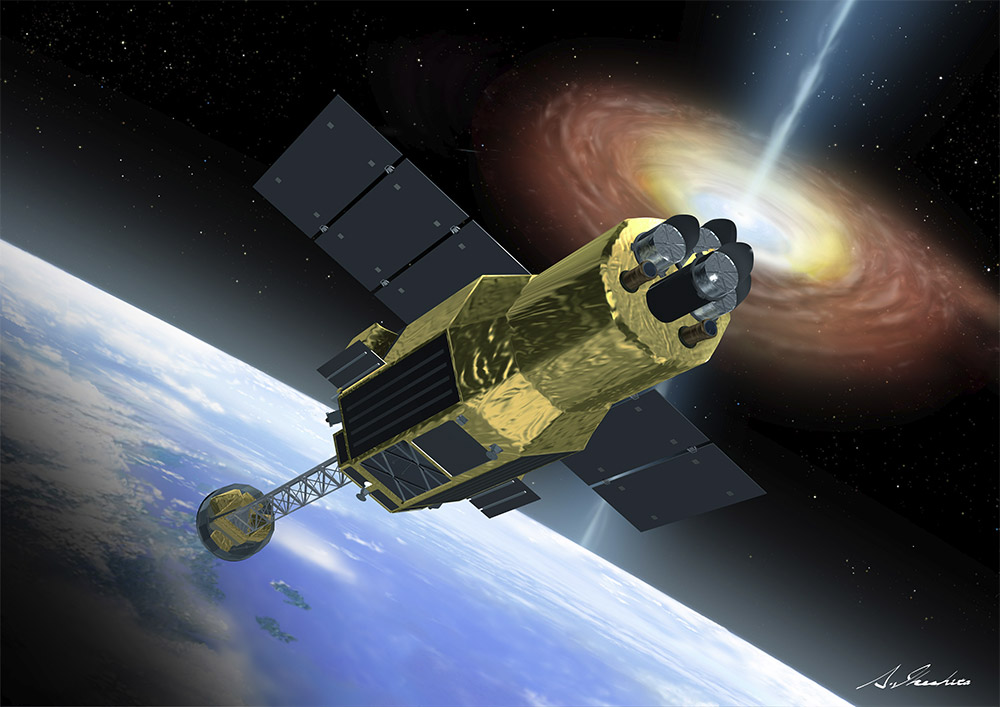 Artist interpretation of Hitomi. Source: JAXA
Tracking its position also suggests that Hitomi drastically changed course within the past week.
The Japanese space agency, JAXA, is still trying to figure out what went wrong and whether it will be able to recover the massively expensive instrument. Some suggestions have been that it may have suffered a gas leak or a battery explosion, but without data from the craft itself or closer observations, it's hard to know.
The last communication from Hitomi was on the 29th March, with very brief signals received consistent with a quickly tumbling space craft, as it passed over tracking stations. Other passes are expected within the next 24 hours, so we may know more information then.
KitGuru Says: We have our fingers crossed for JAXA and Hitomi on this one. Hopefully it can be recovered as that's a monster investment to lose otherwise.