It's been nearly 50 years since the iconic moon landings were watched by over 125 million people around the world and though the footage is hazy, it's still a pretty amazing site to behold, considering the distances involved. While the International Space Station is much, much closer, we've clearly come a long way, as over the weekend social network Facebook provided the platform for a live Q&A between an astronaut aboard the ISS, Alexander Gerst and the general public here on Earth.
This is the first live Q&A session from orbit (the spot where many academics would consider a person or object, actually 'in space'), though it's not the first time Mr Gerst has earned headlines for his social networking. A few weeks ago he posted a picture of the Gaza Strip as the ISS passed over it, also stating that he and the other astronauts aboard the station had seen rockets being fired and explosions.
Some of the questions asked and answered during the Q&A, included what his thoughts were about seeing the Earth from such a vantage point. He said that it brought tears to his eyes every time he looked down on it, "even though I've seen it so many times."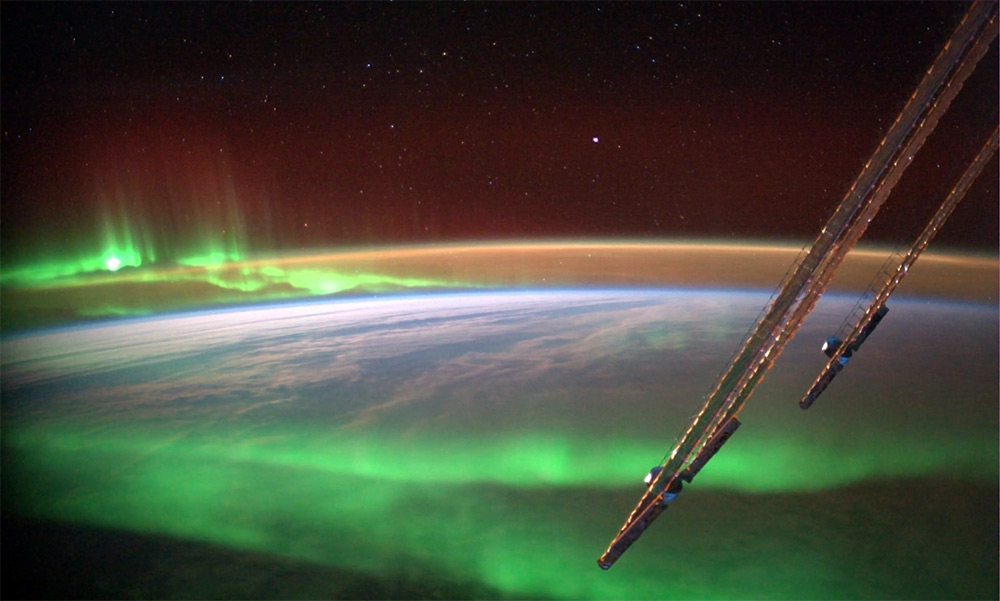 Some of the pictures he sends out are simply stunning
When asked what astronauts would be like 50 years from now, he said: "My hope would be that in 50 years from now, space travellers will not only be professional Agency astronauts, but that everybody should have a realistic chance to make the incredible experience I am having right now. Anyway, I hope there will still be pioneers out there who will fly to destinations farther away."
He also explained, that due to the speeds necessary to orbit the Earth, the ISS actually sees 16 sunrises and sunsets every single day (24 hour period). However, due to routine being important for the astronauts aboard the station, they don't use the Sun's activity to base their day to day life off-of, like we do here on Earth.
That routine and the little things of his home planet are something that Mr Gerst misses most though. "I realise I miss things like running in the forest and standing in the rain in the summer that will never be replaced with things up here," he said. "This little planet, that's our home and we cannot replace it with anything else. We always want to go back, I guess."
KitGuru Says: What Mr Gerst mentions at the end there, is a profound feeling that many of those that see how truly small the Earth is in the great Cosmos have. It's called the Overview effect and it's said to be a humbling feeling when you understand how fragile our planet really is.