Nintendo made an interesting decision lately, to add Mercedes Benz cars to its Mario Kart 8 racer via a free DLC pack, presumably though some sort of joint promotion. Clearly someone at Ubisoft thought this was dumb, as the official twitter account of the publisher informed the world so, before the message was deleted and an apology sent out.
The upcoming DLC pack, set for release on the 27th August, will add the Mercedes-Benz GLA, the 1950s 300 SL Roadster and the 1930s Silver Arrow. As the original Ubisoft tweet suggested, they do seem to kill some of "the magic," that's present in Mario Kart games.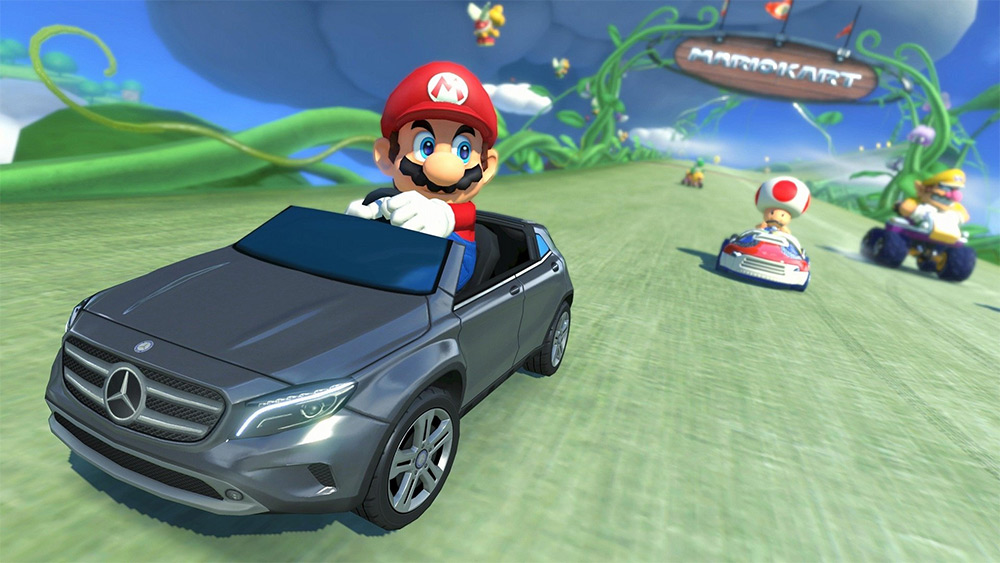 "Not sure I like the Mercedes-Benz cars in Mario kart 8. Kinda breaks the magic. Be careful Nintendo." read the message that was quickly deleted. Ubisoft later tweeted out, "Sorry about that. The opinion expressed does not in any way represent those of Ubisoft. It's been deleted."
Perhaps a little bit of an overreaction, even if the account isn't there for Ubisoft employees to air personal opinions. It's not clear whether it was removed to prevent a fallout with Nintendo, or if it was thought likely to cause problems with their crossover fanbases.
KitGuru Says: I have to admit, I think the cars remove some of the magic. They look incredibly out of place with the cartoony vehicles elsewhere in the game. What do you guys think?
[Thanks
WiiUDaily
]