Following a successful testing of the Falcon 9 rocket engines and a readiness review the day after, Space X's latest launch is all set to go ahead at 4:43pm ET (8:43PM GMT) today, 8th April. The mission is set to carry supplies up to the International Space Station (ISS), as well as a new inflatable habitat. Beyond the main aim of the mission though, Space X claims it's confident this time it will be able to recover the first stage booster intact.
The last time Space X attempted to resupply the ISS was in mid-2015, where an overpressure event during flight caused the entire craft to explode shortly after take-off. Following a lengthy period of research into what went wrong, Space X has had several successful launches since, taking expensive satellite equipment into low-Earth-orbit.
Today Dragon was loaded with "late load" cargo in advance of tomorrow's 4:43pm ET launch → https://t.co/tdni5406Hi pic.twitter.com/pYrygtXadu

— SpaceX (@SpaceX) April 7, 2016
So confidence is high for this next Falcon 9 launch. The main payload will be 3,136kg of cargo to resupply the ISS, as well as the 1,413kg Bigelow Expandable Activity Module, which will be used for testing future inflatable designs of space habitat over the next two years.
But, perhaps because of its potential to be explosive, it's the landing that has a lot of people excited. As part of Space X's continued attempts to reduce the costs of landing a Falcon 9 first stage booster back on Earth safely, this launch will also see the rocket attempt to touch down on the Space X drone barge.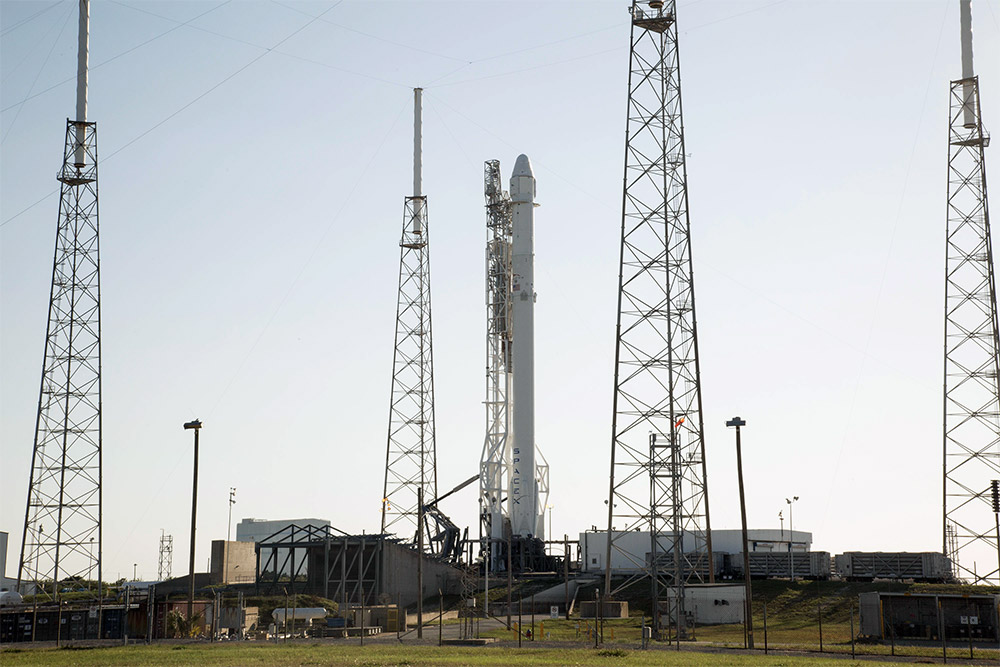 Previous attempts have seen engineers bring it ever so close to success, even landing it straight at one point, before it toppled over due to a landing leg not locking correctly. However with more research completed in recent months, Space X is feeling confident. Senior launch official at Space X, Hands Koenigsmann said (via Ars) that he really hoped this time they would "nail the landing."
The payload this time around is not too hefty, which should mean the booster has a bit of extra fuel to play with during its descent, which may make things easier. It is also built using the Falcon 9 v1.1 specification, so does have 30 per cent more peak power than earlier Falcon 9 launches.
If you would like to watch the live launch via Space X webcast, you can do so here.
Discuss on our Facebook page, HERE.
KitGuru Says: Fingers crossed for you Space X, as always. I really hope they stick the landing this time.