Update: Electric vehicle manufacture Tesla has had a fantastic week. Just seven days after the official unveiling of its Model 3, much-more-affordable electric car, it's taken in over 325,000 pre-orders, which if all go through eventually, will earn it more than $14 billion (£10 billion).
This comes just a few days after CEO of the company, Elon Musk announced that they would need to rethink the manufacturing process to get all of the vehicles made in time. Tesla initially received more than twice the pre-orders it expected for the Model 3, but presumably we're well beyond that now.
It also only manufactured 50,000 cars in total in 2015.
Over 325k cars or ~$14B in preorders in first week. Only 5% ordered max of two, suggesting low levels of speculation.

— Elon Musk (@elonmusk) April 7, 2016
Although the $1,000 deposit potential buyers put down is refundable, so no doubt some will welch on the deal, just from that initial layout, Tesla has raked in $325 million.
What's most impressive about this though according to Tesla, is that it didn't ask for it. It did a product launch with Musk unveiling the Model 3, but it hasn't taken out any adverts or started a big campaign, word of mouth is made the Model 3 a success before the first has even rolled off the production line.
Original Story: Not even the ever optimistic Elon Musk could have predicted how well the unveiling of the Tesla Model 3 could have gone. Not only did hundreds line up at Tesla stores around the U.S. to put their $1,000 deposit down, but the many online orders too, totalled up to close to 300,000 pre-orders registered for the much more affordable electric car.
Tesla vehicles have been increasing in popularity over the years, as the company offered extra features like its Ludicrous mode and autopilot autonomous system and expanded its range with new offerings like the 4×4 Tesla Model X. Nothing could have prepared the company for how many Model 3s it now has to supply though.
Token of appreciation for those who lined up coming via mail. Thought maybe 20-30 people per store would line up, not 800. Gifts on order.

— Elon Musk (@elonmusk) April 2, 2016
More than 180,000 of the cars were ordered within the first 24 hours of going on sale on 31st March and that just kept creeping up over the weekend. The last figures we have from Musk himself, are that more than 276,000 Tesla Model 3 orders had been placed by the end of Saturday.
Definitely going to need to rethink production planning…

— Elon Musk (@elonmusk) April 1, 2016
While it has been pointed out by some that the deposit is refundable and there many be a number of people who don't follow through with the year and a half wait for when the Model 3s start shipping, the amount of money Tesla stands to make from its new vehicle is staggering. If everyone paid up at the close of 2017, Tesla could expect to take in close to $10 billion (£7 billion).
With that, it can afford to revamp production as Musk has stated will now be necessary to fulfil all orders. In 2015 it managed to ship out just 50,000 cars to customers. If it wants to not leave Model 3 owners salivating for years to come, it's really going to have to speed up its process.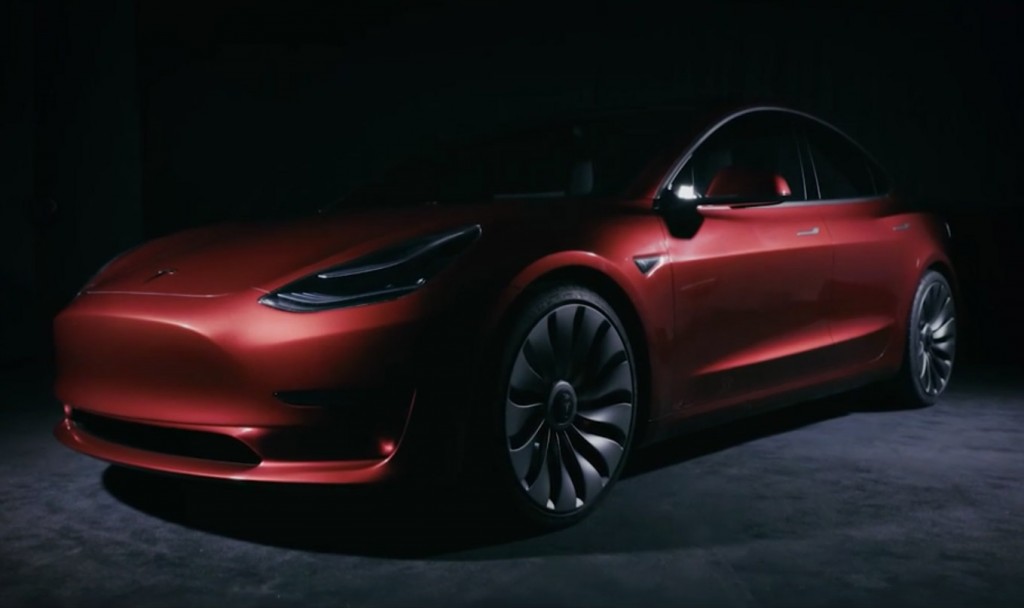 No doubt the continued expansion of the Tesla battery producing Gigafactory in Nevada will help. When that fabrication plant is finished in 2020, it is projected to be capable of supplying batteries for more than 500,000 Tesla vehicles annually.
Discuss on our Facebook page, HERE.
KitGuru Says: Priced at $35,000 before any industry and government subsidies, do you think the Model 3 will be a smart purchase in a year or so?