With the age of consumer virtual reality finally upon is, it's no surprise that everyone is enjoying certain games and experiences with their brand new headsets. But uses outside of the gaming world have some exciting potential too, like BMW using the HTC Vive to demo prototypes of its vehicles, rather than building costly draft models.
Although we have seen architects and real estate agents leverage the likes of the Gear VR to show off homes to potential buyers in the past, this is the first time that a car manufacturer has announced such a heavy usage of VR hardware. BMW plans to use it from the very earliest stages of a car's design, digitally creating ideas within a much shorter time and far less costly than traditional methods.
Previously, partly to do with manufacturing and also with regards to secrecy, BMW and other manufacturers have only been able to test out design concepts at specialised facilities. With VR, ideas can be sent all over the world and trialled by many individuals at once and quickly iterated upon without much investment.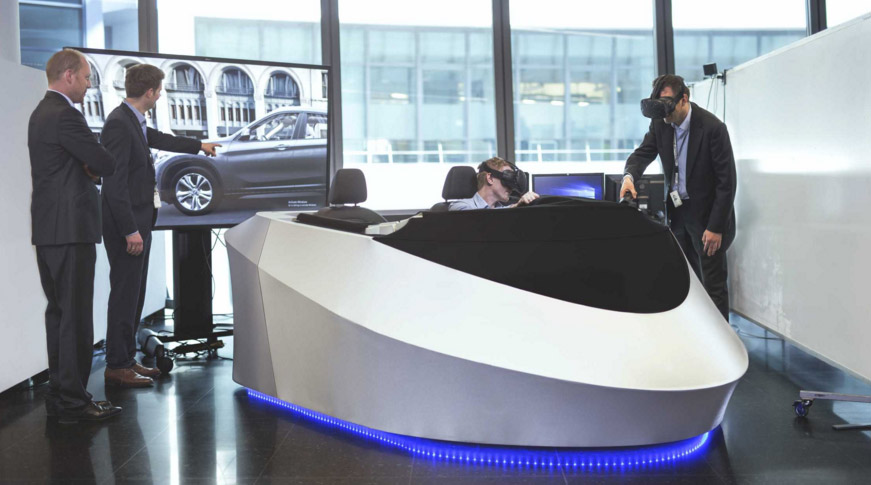 BMW is even discussing the use of a mixed reality system for some prototypes, whereby it has a physical seat and rough interior design that users can feel and touch, whilst trialling out the prototype in VR.
Real-world modelling and scale prototypes will still be used as part of the design process of course, but only much later in the development cycle. It may be that digital prototyping in VR actually speeds up the design process of vehicles, which has traditionally taken many years.
This isn't the first time that BMW has used VR, with some measure of digital modelling being trialled as far back as the '90s, but it was only when HTC sent it a number of Vive Pre models in late 2015, that it really saw the potential for current-gen VR technology. Moving forward it will use Unreal Engine 4 to build its digital prototypes, running on a PC which is fitted with "overclocked components," including a Core i7 CPU and a pair of SLI paired Titan X GPUs.
Discuss on our Facebook page, HERE.
KitGuru Says: This is an idea that makes a whole lot of sense. While augmented reality may be a better use for product designing one day, for now VR is certainly the best way to test out digital designs for products like cars.