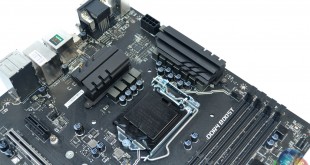 Retailing just under £110, MSI's Z170A SLI Plus is targeting Skylake users with an eye on SLI support for their graphics subsystem. With the Z170A SLI Plus motherboard's use of an Intel NIC and largely black colour scheme, MSI is aiming to perk the interest of mainstream users who may not want the Killer NIC and flashy aesthetics of the company's Gaming series alternatives.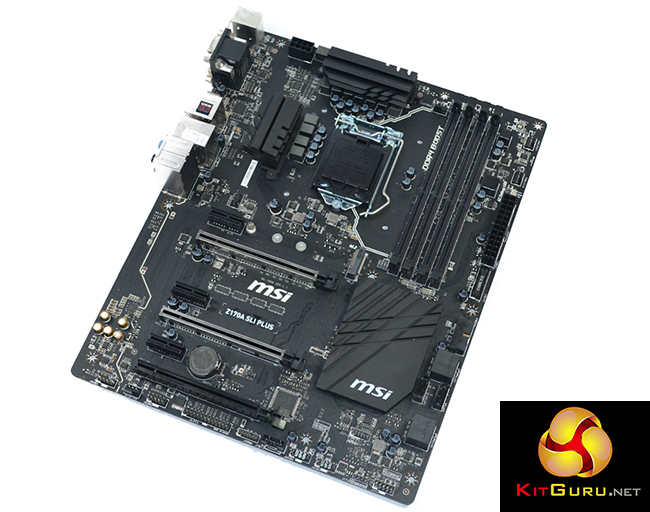 With its asking price set just a few quid past the £100 mark, MSI's Z170A SLI Plus is amongst the cheapest Z170 motherboards to offer SLI certification. That's a big selling point to hardware enthusiasts who may opt for a low-cost motherboard in order to plump more cash into their graphics system. There's also CrossFire support for AMD users, but this is more common on motherboards due to the less stringent requirements imposed by AMD.
Adding to the multi-GPU support is a 10Gbps USB 3.1 Type-C port, a 32Gbps M.2 connector with NVMe capability, and the Realtek ALC1150-based Audio Boost system. Application of the Z170 chipset's offerings with respect to 5Gbps USB 3.0 and SATA 6Gbps ports, in addition to a cost-effective power delivery solution, help MSI meet an aggressive price target for the Z170A SLI Plus.
We have already shown the board's capability for overclocking multiplier-locked Skylake chips via the BCLK using a modified BIOS. Does the MSI Z170A SLI Plus prove itself a worthy contender for budget-conscious users interested in a multi-GPU upgrade path?
Features:
Supports DDR4-3600 Memory (OC)
DDR4 Boost: Give your DDR4 memory a performance boost
USB 3.1 Gen2 2X FASTER: USB 3.1 Gen2 offers performance twice as fast as a regular USB 3.0 connection
Turbo M.2 32Gb/s + Turbo U.2 ready + USB 3.1 Gen2 Type-C + SATA 6Gb/s
MULTI-GPU with Steel Armor: Steel Armor PCI-E slots. Supports NVIDIA SLI™ and AMD Crossfire™
OC Genie 4: Overclock in 1 Second
Click BIOS 5: Award-winning brand new Click BIOS 5 with high resolution scalable font
Audio Boost: Reward your ears with studio grade sound quality
Military Class 4: Top Quality & Stability