"Punting 24 hours," sounds like a very relaxed way to push back the launch of a $50 million rocket, but that's exactly what Space X CEO Elon Musk did on Sunday, via Twitter. His announcement means that the improved Falcon 9 rocket carrying 11 ORBCOMM satellites will instead head into Low-Earth-Orbit today and hopefully come back down again, as Space X is planning on landing its rocket on land for the first time.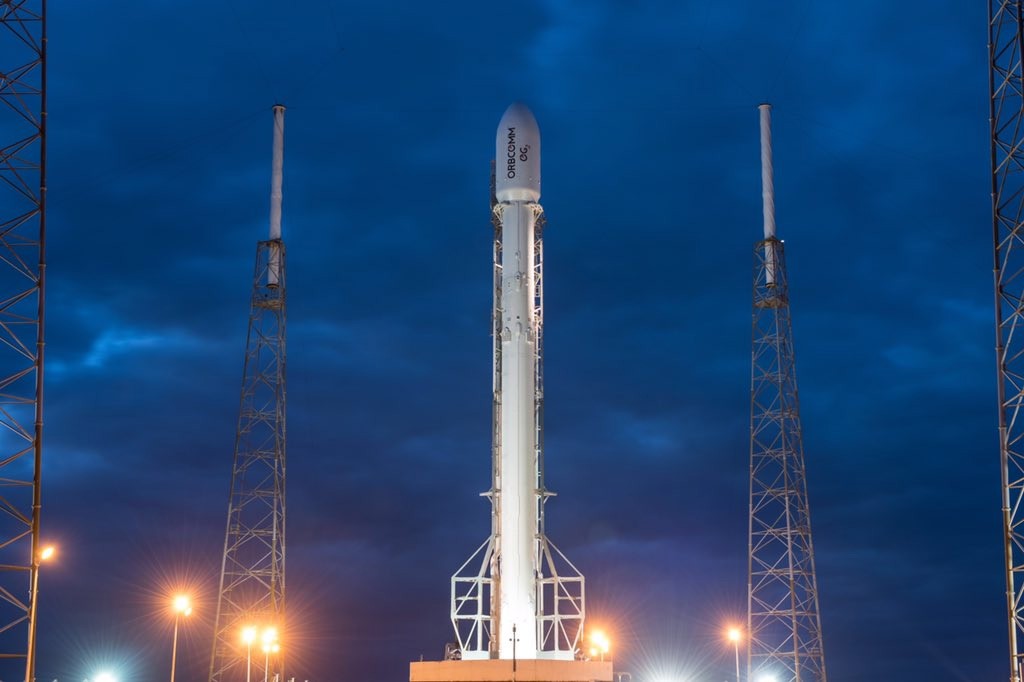 Falcon 9 rocket loaded up with the ORBCOMM payload. Source: ORBCOMM
The reason for the delay was weather. Not because Sunday's was especially bad, but because Monday's was that bit better. In his Tweet, Musk explained that pushing the launch date back 24 hours meant a 10 per cent better change of landing the rocket due to improved weather conditions.
Getting this launch right is important for Space X too, since it will be the first since its catastrophic failure in July earlier this year. The Falcon 9 has since been tweaked to improve durability, overall thrust power and the second stage has been extended to increase its range.
Just reviewed mission params w SpaceX team. Monte Carlo runs show tmrw night has a 10% higher chance of a good landing. Punting 24 hrs.

— Elon Musk (@elonmusk) December 20, 2015
Even more so though, it will be trying something it's never done before: landing the first stage back on solid ground. While before Space X has attempted to land its first stage rocket on an automated barge out at sea, this time it will try and touch down on land – it seems, in an effort to combat a PR push by Amazon's Blue Origins team.
Although it should be easier to land the rocket stage on land than on a barge on water, this will still be the first time Space X has attempted this. Traditionally bringing rockets down over land or even launching over land was considered too dangerous, should something go awry and land on a populated area. Clearly that's no longer as much of a concern.
Space X will be live streaming the launch when it takes place at 8:33 PM EST (1:33 AM GMT). Watch it here.
Discuss on our Facebook page, HERE.
KitGuru Says: This one might be worth staying up for. It's going to be quite a historic event if Space X can stick the landing.