Despite decades and decades of flinging things and ourselves into space, only 533 people have left the confines of our little blue marble and orbited around its expanse, truly experiencing what it's like to be in space. One company wants to change that however. Space VR is a Kickstarter campaign to put a 360 degree camera system on the International Space Station and beyond, to let the world see in real-time what only a select few have enjoyed.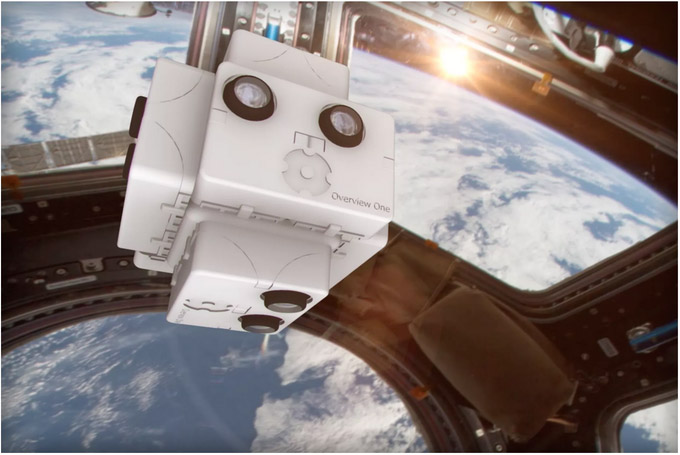 The idea with this is not only to provide an interesting view point, but to allow everyone to experience what's known as the Overview Effect. It's something that many astronauts have individually described as a much greater understanding of the world and our place in it, when you realise just how small our planet is within the great cosmos.
To achieve this, the SpaceVR teams wants to send up several Go-Pro cameras, that can be fitted within a vacuum proof frame, 3D printed aboard the ISS. Together with some smart compression software, they should provide ultra high-definition views from within and without the ISS. But they need our help to fund it.
The team is looking for half a million dollars, but has yet to achieve 10 per cent of its goal. To entice more of us to put money down on this project, they have rewards that include preview VR trailers of what the view will be like, posters, early access to the footage and a cardboard VR kit for those without a virtual reality headset to be able to experience the view with their phone.
Better yet, drop $10,000 on this project and you can view Space VR while in a parabolic flight, so you'll be weightless, while getting a view of space. That should be about as close to the real deal as can be captured on Earth.
Discuss on our Facebook page, HERE.
KitGuru Says: None of us are likely to go into space, for another few decades at least and even then, only if we're pretty well off. Let's make VR in space happen and we can do it in a few years time.