Chinese based Trina Solar has announced that it has once again broken its own efficiency record for mono-crystalline silicon solar panels, hitting 22.61 per cent for the first time. This is a near .5 per cent improvement over a similar development it made in 2015 and a more than 1.2 per cent increase since 2014.
The two big drawbacks for solar energy have always been cost and efficiency. While the former continues to tumble as demand around the world increases and more money is invested in its development, efficiency is improving at a much slower rate. However it is getting there slowly but surely and Trina Solar has continually helped it along with new developments of its own.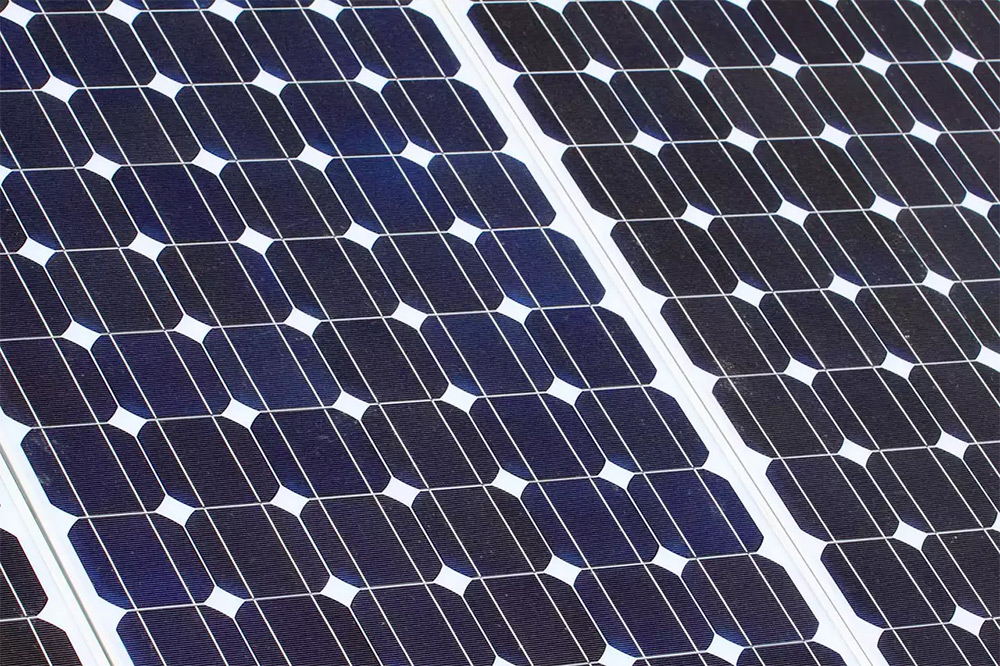 You can tell mono-crystalline solar panels from their distinctive octagonal shape. Source: PublicDomainImages
P-type mono-crystalline silicon is one of the most common types of solar panel material in the world, offering strong performance without being overly expensive. There are newer standards, like n-type, though that can often be as much as 20 per cent more expensive. Bringing up the efficiency of the p-type process, offers a good alternative to newer paths for greener energy.
Most importantly with Trina Solar's latest development, is that these new, higher-efficiency solar cells were produced as part of an industrial process, not some special case manufacturing. Previous lab-based demonstrations of mono-crystalline silicon have approached 25 per cent efficiency, so Trina hopes to get as close to that magic number as possible using industrial scale fabrication.
Discuss on our Facebook page, HERE.
KitGuru Says: Solar power combined with on site storage seems like a great way to not only make yourself much greener as a household, but to also make yourself independent of the grid, thereby able to continue working and living comfortably in the case of a power cut. Increasing the efficiency of cells should continue to make it cheaper and easier for all of us to do something similar.