The cost of building offshore wind farms in British waters has fallen by close to a third in the past four years alone, mirroring similar cost savings to be found in other renewable industries like solar. Savings have mostly come from newer technologies allowing for bigger turbines, though increased competition has also helped drive down pricing.
In 2014 when then Prime-Minister David Cameraon nixed offshore wind-farm subsidies, there was some concern that it would lead to stagnation in the industry. However that doesn't appear to have happened at all, with the price per MWh for off shore wind power now dipping below £100 for the first time.
It currently sits at £97 per MWh, which is a 32 per cent drop from this time four years ago, according to the Offshore Wind Programme Board's latest report (via Reuters). This puts the cost close to that of nuclear power.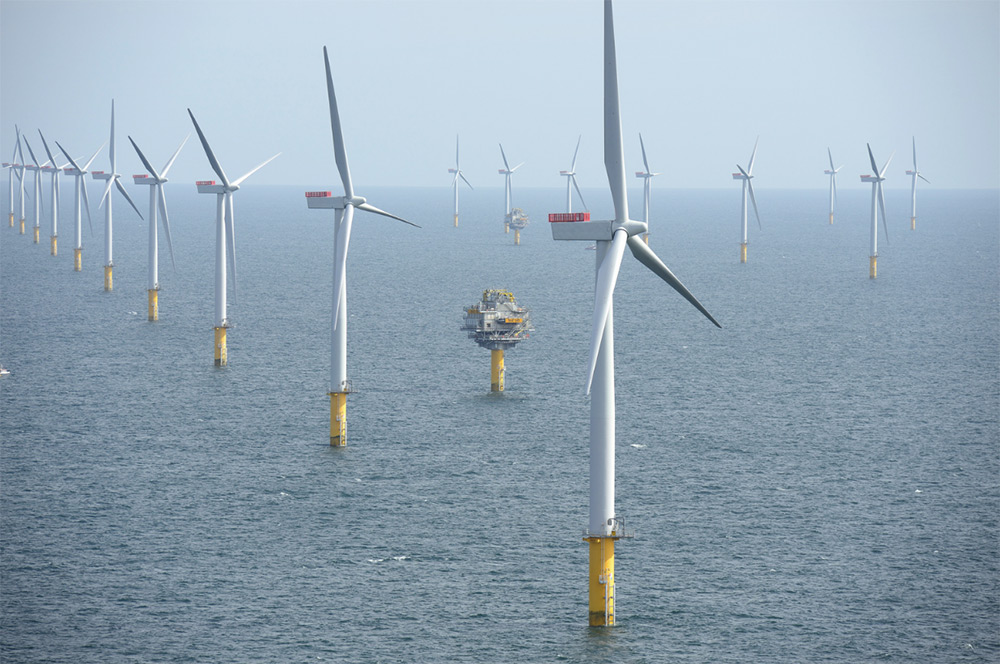 Source: NHD Info/Flickr
This is doubly impressive since its way ahead of schedule. The initial plan put out by the government was to have offshore wind power cost less than £100 per MWh by 2020. It's thought that this trend will continue in the coming years too, partly thanks to the UK's continued investment in it. It's expected that Britain will invest close to £20 billion in it by 2021.
Announcing his pleasure at the downward trend of offshore wind costs, British energy minister Jesse Norman said in a statement: "Offshore wind will continue to help the UK to meet its climate change commitments, as well as delivering jobs and growth across the country."
The current British plan is to cut greenhouse emissions by 80 per cent of 1990 levels by 2050.
Discuss on our Facebook page, HERE.
KitGuru Says: It's good to see reliable, renewable energy sources like offshore wind continuing to see investment and development. Combined with solar it offers some of the best solutions for powering our country in the future.