Seagate Technology on Monday announced that it would start shipping its first hard disk drives (HDDs) with 6TB capacity early next quarter of its fiscal year. The drives will be aimed at the enterprise market segment and will compete against Western Digital's HDDs of the same capacity.
The world's second largest maker of hard drives did not reveal many details about the new drive, but said that it would be a six-platter 6TB drive, which indicates that the company uses proven current-generation 1TB platters, not all-new SMR [shingled magnetic recording] disks. The company's ongoing quarter ends in late March, 2014, hence, the 6TB product will be released sometimes in early April.
"We are continuing to expand our offering of high capacity drives with our six terabyte drive shipping early next quarter," said Steve Luczo, chairman and chief executive officer of Seagate, during a conference call with financial analysts.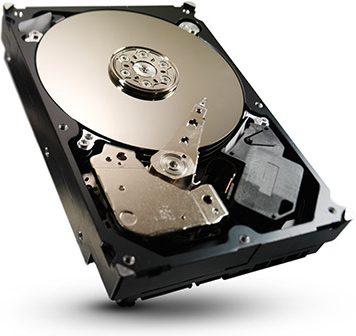 Western Digital, the arch-rival of Seagate, is currently shipping its 6TB HDDs to select customers. In a bid to make those hard drives, WD had to utilize proprietary technology and replace air with helium inside the drives to fit in seven platters.
It is unclear whether Seagate's 6TB HDDs with six platters are also sealed with helium inside, or Seagate uses a more traditional approach that does not include helium and which is more cost-efficient. Since the density of helium is one-seventh that of air, this means dramatically less drag force acting on the spinning disk stack inside hard disk drives. As a result, mechanical power of the motors can be significantly reduced.
KitGuru Says: While at present Seagate uses a six-platter design to offer leading-edge capacity, in the future the company can further boost capacity (to 7TB or even 7.5TB) by using shingled magnetic recording platters with up to 25% higher capacity compared to current platters.