Taiwan Semiconductor Manufacturing Co. has extended lead time for production of chips using 28nm process technology from ten to 16 weeks recently, a media report reads. The company reportedly claimed that the demand for 28nm manufacturing process is very high and therefore orders placed in May would take more time to complete.
Previously, time between ordering a batch of chip wafers processed using 28nm fabrication tech and receiving them was ten weeks at TSMC. As fabless semiconductor designers ramp up volumes of chips made using 28nm manufacturing process, the demand for the node exceeds capacities TSMC has. As a consequence it takes the company longer to fulfill the orders. According to DigiTimes, TSMC had warned its clients that orders placed this month may not be fulfilled until September or October due to tight production schedules.
The longer-than-expected deliver times of chips put fabless chipmakers like AMD, Broadcom, Nvidia, MediaTek, Qualcomm and Texas Instruments at risk of not meeting their sales expectations or shipment schedules. Besides, it naturally lowers their opportunities to meet unexpected demands from their customers.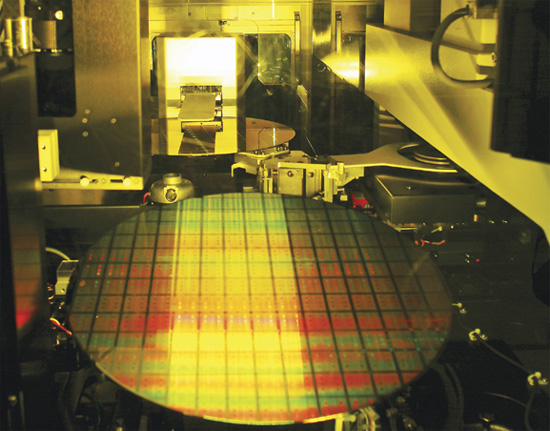 It is reported that some chip developers are now looking at alternative contract makers of semiconductors to manufacture products they need. However, this is easier said than done: porting chip design from one foundry to another takes a long time and costs a lot of money. In addition, a rumour has it that GlobalFoundries still suffers low yields on 28nm node, UMC lacks advanced 28nm fabrication processes and Samsung's capacities are already utilised with its own and Apple's chips.
If makers of various application processors, baseband chips, graphics chips and other devices do not manage to get enough chips from TSMC, then there will be shortages of certain components on the market. Theoretically, this could affect launch schedules of certain products or even increase prices on certain devices.
TSMC and other companies mentioned did not comment on the news-story.
Discuss on our Facebook page, HERE.
KitGuru Says: The situation is going to get worse in the coming month and years as TSMC widens the gap with its rivals in terms of yields and manufacturing capacities. For example, at 20nm node TSMC's yields were rumoured to be at 50 per cent last in February – March timeframe, which is not really high. By contrast, it is rumoured that GlobalFoundries' 20nm yields are around 10 per cent…