If you are looking to purchase the Phanteks Enthoo Luxe 2 PC case today, you may find that it no longer exists – well, the name doesn't that's for sure. It seems that there has been a little discussion over the Luxe 2 name and whether it breaches copyright from another PC hardware manufacturer.
Originally picked up on by TechpowerUp, Phanteks has announced it will be changing the name of its highly regarded Enthoo Luxe 2 chassis after Thermaltake decided it may infringe a copyright of its own. It turns out Phanteks received a letter from Thermaltake politely asking them to remove the Luxe 2 branding from the new case.
The letter from Thermaltake suggests the Phanteks Enthoo Luxe 2 strikes a resemblance to its very own Luxa 2 mark, which is a mobile accessory brand. Phanteks suggests the Luxe 2 brand is simply a new iteration of the original Enthoo Luxe case and believes it has done nothing out of the ordinary with the branding.
However, Phanteks is changing the name of the Enthoo Luxe 2 by rebranding the case as the Phanteks Enthoo 719 to avoid any confusion. Phanteks strongly disagree with the findings from Thermaltake and never intended to mislead consumers by using the Luxe 2 name.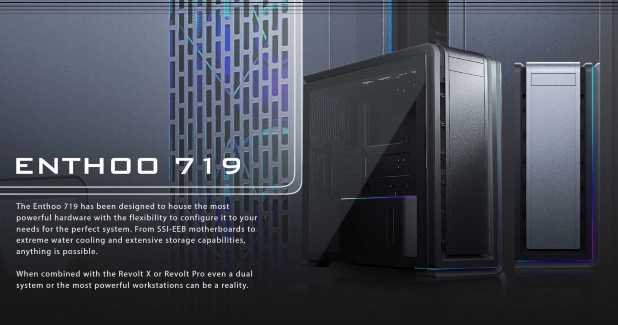 "We would like to move on and spend less time on this matter and concentrate more on creating innovative products for our users. The Enthoo 719 will have no changes to the physical product other than its name. Thank you for your understanding." said a representative from Phanteks in a statement.
Thermaltake is yet to comment on the situation publicly. If any further information is released from Thermaltake, we will be sure to let you guys know.
Discuss on our Facebook page HERE.
KitGuru says: It is a shame this name change has been forced upon Phanteks as the Luxe was a popular brand, both with the original and the new iteration. Although personally I think it's a good move from the company not to get into a legal battle which could cost a lot of money and possibly affect future innovative products from Phanteks.