Cooler Master's whole ethos at Computex this year has been "Make it Yours," a slogan it's hoping will help promote its new Master Case which isn't that far off from release. To that end, it's been giving visitors access to all sorts of case customising tools, like an angle grinder, air brush and a 3D printer. The sorts of creations that can come from such extreme modding have led it to show off some crazy designs too, like a drink dispensing chassis.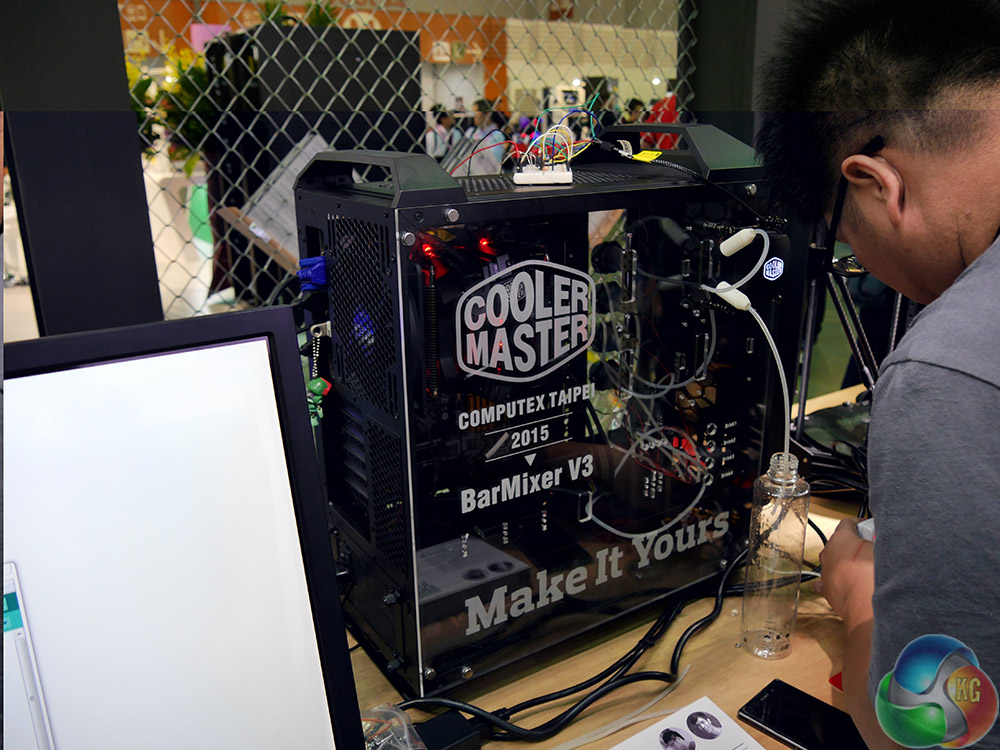 The BarMixer V3 was described by our man on the scene as "weird, in a likeable sort of way." No word on what sort of beverages it offered, but you would hope that with "mixer" in its name that there were a few options for those interested in refreshing themselves with something tasty.
This wasn't the only eye catching desktop that Cooler Master had on display at this year's Computex though. It also had a Game of Thrones themed system: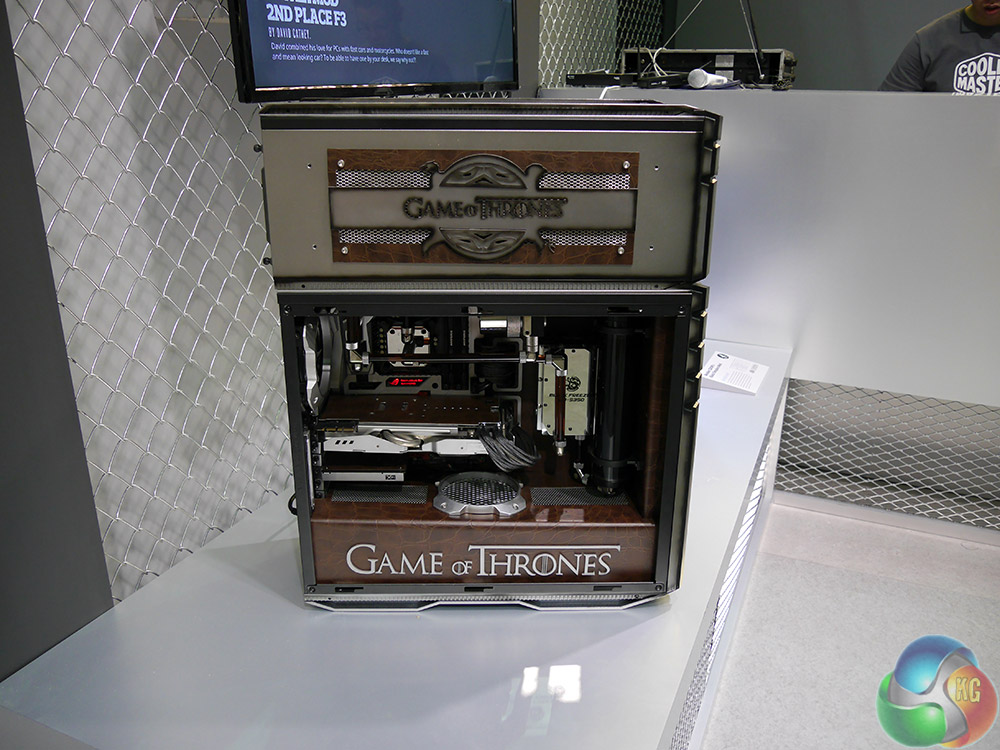 All of this was to help show off the sublime modding capabilities of the new Master Chassis which Cooler Master is pushing, with all of its tweakable options and replaceable panels. CM is also marketing a number of companion products which it says will work perfectly with the new case. They include the likes of a MasterLiquid Maker water cooling kit, with a flash looking reservoir and fans, along with a Master branded PSU as well.
When put together, they can create some lovely looking systems: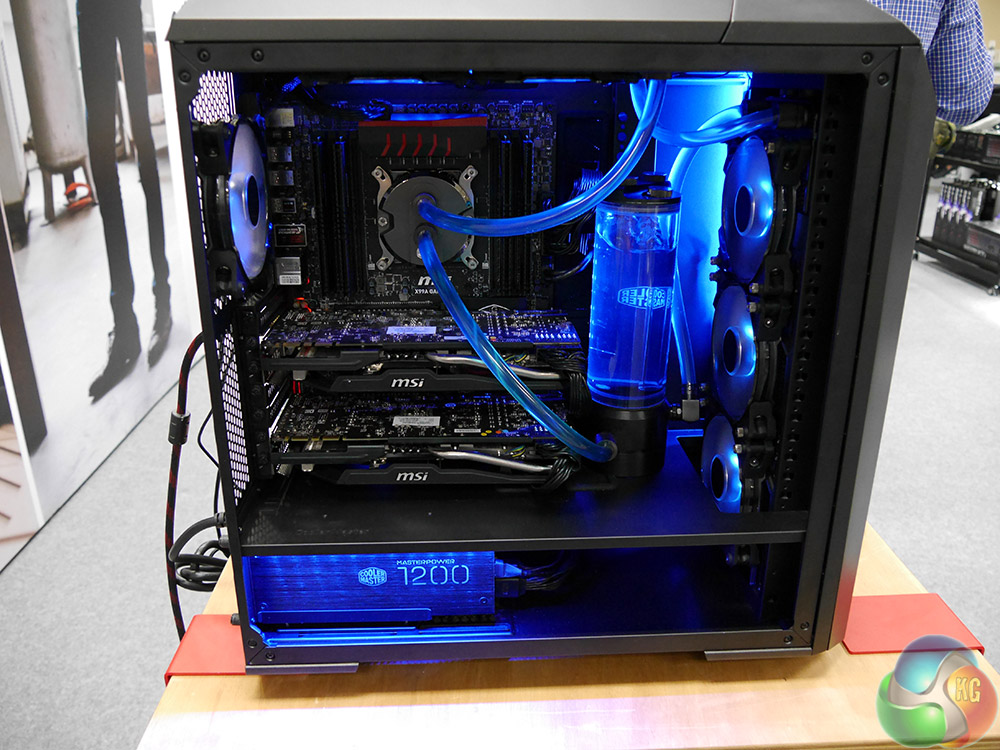 There will ultimately be three different models of MasterCase: the Master Case 5, Pro 5 and Maker 5. The former two are expected to launch in August, with the latter coming some time later.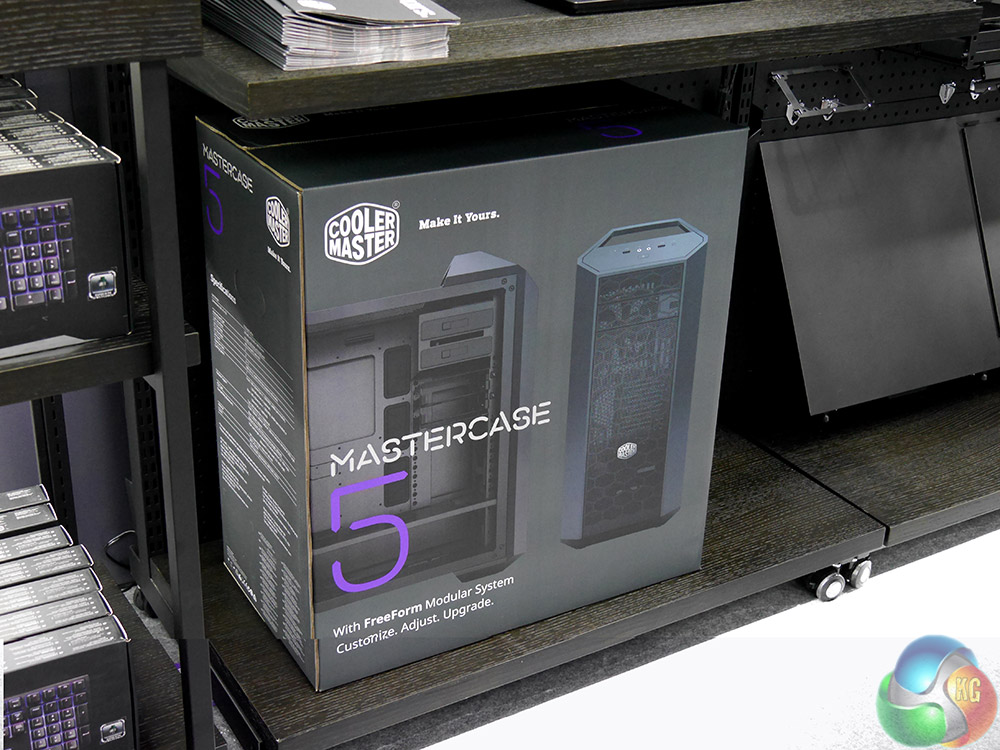 The question is though, how much will these cases cost and how much will the alternative parts like panels and handles be?
Discuss on our Facebook page, HERE.
KitGuru Says: As versatile as the chassis is though, I don't think everyone has it in them to make such pretty builds.