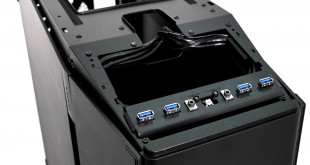 Antec's new Signature S10 is a big, tall, imposing E-ATX case with a number of interesting features. In a radical departure from the norm the chassis is organised as three chambers. The lower chamber contains the power supply and five 2.5-inch drive bays and is separated from the main chamber where you house the motherboard, CPU, graphics cards and cooling. That's not so unusual in a world where enthusiast cases often come with a power supply cover that performs a similar function.
Watch via our VIMEO Channel (Below) or over on YOUTUBE HERE.
It's the front drive chamber that makes the difference, housing up to six 3.5-inch hard drives and three 2.5-inchers. This chamber makes a sizable case even larger, but the interesting thing is that you can clearly see the stripped S10 was designed from the ground up with this unusual layout. This is a breath of fresh air when you consider that some previous 'new' designs from Antec had clearly been given a makeover. Cast your mind back to the Antec Nineteen Hundred, which was a tall case stood on top of a PSU/drive housing, almost as an afterthought. More recently the Antec P380 was a steel chassis with some aluminium cladding that had clearly started life with an optical drive bay.
By contrast the S10 has been designed from the beginning as a new concept and has then been dolled up with some chunky aluminium doors. There are two doors on each side – one for the main compartment and one for the drive housing – so that is four doors in total.
These doors are big, heavy slabs of metal that take the total weight of the S10 past 17kg. When you remove the doors the case slims down to 10kg which is pretty much what you expect from a steel chassis with plastic top and front panels.
Antec tells us they expect to offer an option to have a tempered glass side panel for the same price as the aluminium doors.
Specification:
Motherboard support: E-ATX, XL-ATX, ATX, Micro-ATX, Mini-ITX.
Expansion slots: 10.
Included fans: 3x 120mm main intake, 2x 140mm top exhaust, 1x 120mm rear exhaust, 1x 120mm hard drive exhaust.
Fan mounts: 1x 200mm or 2x 120/140mm front, 2x 120/140mm roof, 1x 120/140mm rear.
120mm radiator mounts: 120mm/240mm/360mm main, 120mm/240mm roof, 120mm rear.
140mm radiator mounts: 140mm/280mm roof, 140mm rear.
5.25″ drive bays: None
Internal drive bays: 6x 3.5, 8x 2.5″.
Dimensions: 602mm H x 589mm D x 241mm W.
The secret to the design of the S10 is the way the drive compartment is separated from the main chassis. Cooling air is pulled in by three 120mm fans through a tall slit in the case located about a third of the way from the front. The air passes through a full height dust filter, past the fans and then either up past two 140mm fans in the roof of the case or out the back via a 120mm fan. The drives in the front compartment are also catered for by a dedicated 120mm fan at the bottom of the case that draws air down past another dust filter.
Antec has paid close attention to air flow and dust filtering in the S10 and has done a really good job. It was curious to see the S10 comes with a total of seven fans yet Antec didn't see fit to connect them to the ten-way fan splitter on the rear of the motherboard tray.
As you will see in the video you can remove the three 120mm fans or two 140mm fans on their mounting plate and swap in a liquid cooling system, however the nature of the mounts means you have to install the hardware to suit the S10. In order to install our chosen Corsair H110i GT in the roof of the case we had to install the fans outboard of the radiator in pull mode as it wasn't possible to set up the hardware in push mode.
Cooling is a huge part of the appeal of the S10, up to a point. You can use the stock fans without any trouble and doubtless you will be happy.
Swapping the fans for another make is fine, provided they are the same size, as there is no provision for stepping up to larger fans. Adding All In One liquid cooling is certainly possible but the idea of installing a custom loop left us pondering the possibilities. You would need to install a pump/reservoir unit in the main compartment, probably near the 120mm intake fans.
Cable management is also a tough gig. Antec includes four special SATA cables with reversed connections that reach the front compartment with ease, however we would have preferred to have nine cables. Hooking up the power supply is easy enough although it is a long stretch for the 8-pin EPS connector. The problem is that your cables have to run through precise channels to allow those aluminium doors to close and it would really help if Antec included cable extensions in the package. You can see in our video there are plenty of cable tie points to secure the harness but balanced against this the grommeted cable management holes are located some distance from the edge of the motherboard.
During installation we found the audio cable had quite a stretch from the front panel and only just reached the motherboard plug. The cabling from the front panel cut across one corner of the uppermost 120mm intake fan.
Testing
To put this case through its cooling paces we will be using a test system consisting of an Intel Core i7-4770K, Radeon R9 290 and multiple storage drives. This system allows us to produce a substantial amount of heat and effectively test the Antec Signature S10's cooling capabilities.
For stress testing we use a mixture of AIDA64 and FurMark to create the maximum heat output. AIDA64 allows us to stress our CPU while FurMark's 'GPU Burn-in' mode creates the maximum amount of load our GPU is ever likely to see.
Test System:
Processor: 3.9GHz Intel Core i7-4770K
Motherboard: ASRock Z97 Killer
CPU cooler: Corsair H110i GT
Memory: Corsair Vengeance LP DDR3-1600MHz RAM
Graphics card: Sapphire Tri-X R9 290
Power supply: Seasonic Platinum II 1200W
Storage drives: SanDisk Extreme Pro SSD
OS: Windows 8.1 64-bit.
Cooling Performance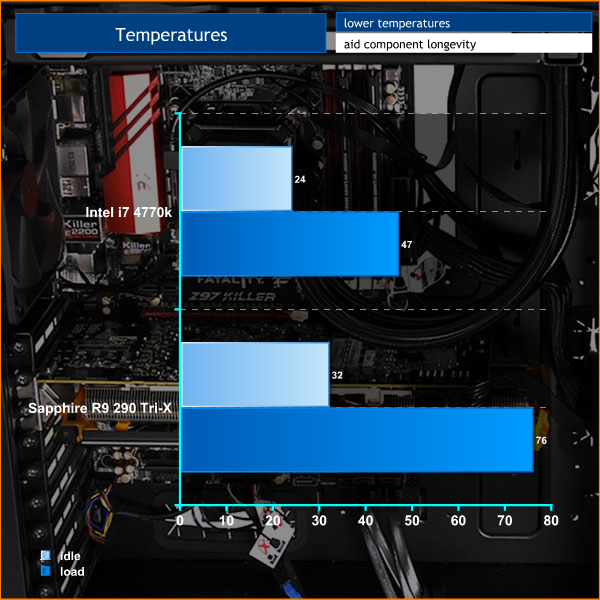 You can keep the PC inside your Antec S10 case cool, calm and collected with the minimum of fuss as the seven stock fans do a fine job in conjunction with your chosen CPU cooler. Air flow is good and the dust filtering guarantees your hardware will remain clean and cool over time. If you wish to switch from air cooling to liquid cooling you will have to make a bit of an effort but as things stand the S10 is delivered ready for action.
Acoustics Performance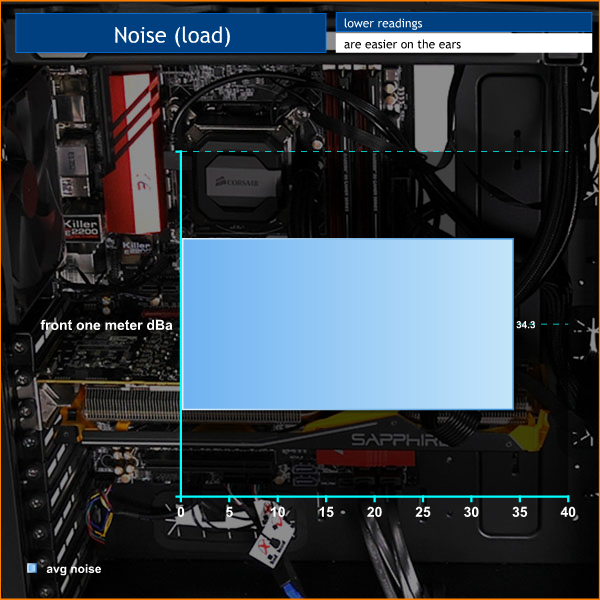 Packing the S10 with seven fans means they are able to run low and slow while delivering plenty of cooling. The result is a really quiet case with excellent air flow, and in this respect the S10 is beyond reproach.
Closing Thoughts
The Antec Signature S10 an interesting take on the PC tower, however the approach of the S10 throws up a fundamental point. If you have no plans to install multiple storage drives the front drive chamber is rendered pointless, and that means you will be left with a very large case with the front section empty. Assuming you like the idea of multiple drives and are thinking in terms of two, three or four graphics cards then the S10 will deliver the goods.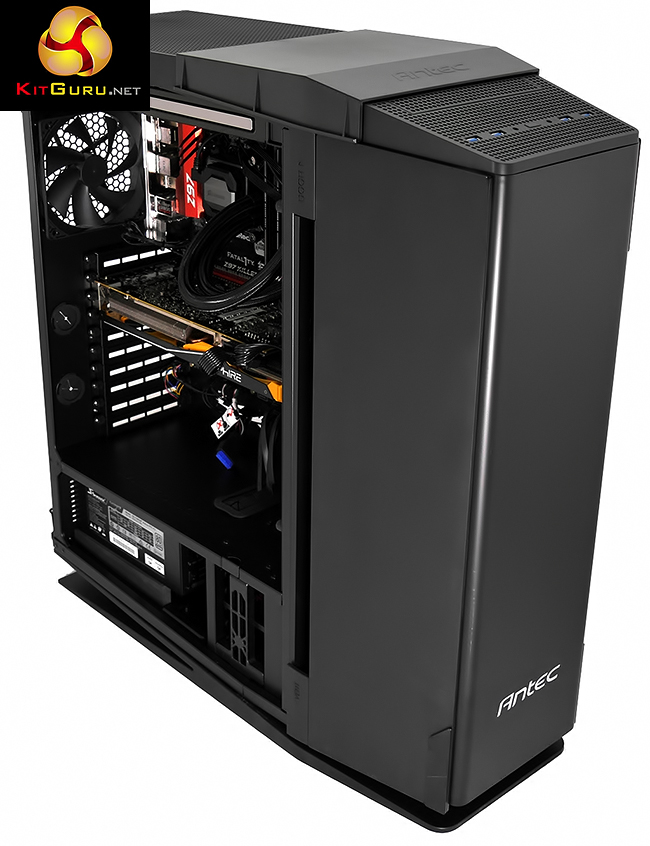 You may well wrestle with cable management during the installation but the end result should be a PC with excellent air flow, low noise levels and stylish good looks. There are various pros and cons about the S10 but the fundamental issue is that it is hugely expensive and we wanted it be be somewhere close to perfect. Questions about a front panel made of plastic rather than aluminium come under the heading of fair debate, but silly issues to do with cable management were disappointing.



Buy from Overclockers UK for £399.95 inc vat.
Discuss on our Facebook page, over HERE.

Pros:
Excellent air flow with the stock fans.
Very low noise levels.
Smart styling.
Ten-way fan splitter.
Four aluminium doors give plenty of access.
Support for E-ATX.
Ten expansion slots.
Massive number of 3.5-inch and 2.5-inch drive bays.
Antec supplies four special SATA cables to ease installation.
Cons:
The height of the case makes it likely you'll need an 8-pin cable extension.
Cable management holes are spaced away from the motherboard.
You'll need space around your PC to be able to swing the doors open.
The accessory pack of includes a bag of mixed up screws and three extra motherboard stand-offs but no installation tool.
Installing a liquid cooler isn't as easy as we would have hoped.
The installation guide is quite basic.
It would help cable management if the drive tower in the PSU compartment could be removed.
Hugely expensive.
KitGuru says: Anyone who is in the market for a PC case that costs £399 will demand excellence. There is no doubt it is a fantastic case with stunning looks and if you have a need for multiple hard drives and graphics cards then it ticks all the boxes.