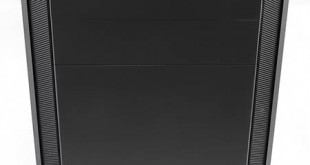 Fractal Design describes its Core 3300 case as 'the Wide-body ATX Mid Tower of the x3 Series' -which makes perfect sense, provided you have a certain amount of knowledge about the Fractal Design range.
It might help if we tell you that the Core 2300 (£50 at Amazon) measures 195mm wide x 431mm high and 450mm deep while this Core 3300 (£50 at Amazon) is indeed a good bit wider at 233mm, slightly taller at 451mm high and much deeper at 517mm.
So yes, the Core 3300 is indeed the wide body case in this range however it is also true to say that Core 3300 is bigger all round than the Core 2300. Although the Core 3300 is a decent size it isn't huge so you need to take care if you intend to use a motherboard larger than ATX.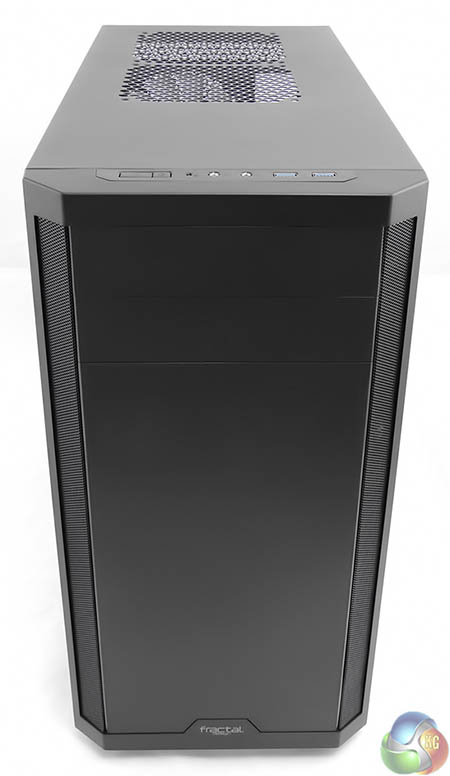 The thinking behind the Core 3300 is interesting as there is a clear path for airflow from the 140mm intake fan at the front straight through to the 140mm exhaust fan at the rear. That's not the sort of design feature you expect to see at such a low price, and let's not forget the two case fans would cost you £20 for the pair, so let's take a look and see how Fractal Design managed this neat trick.
Specifications:
Motherboard support: E-ATX, ATX, Micro-ATX, Mini-ITX.
Expansion slots: 7.
Included fans: 1x 140mm front, 1x 140mm rear.
Fan mounts: 2x 120mm/140mm front, 2x 120mm/140mm roof, 1x 120mm/140mm rear, 1x 120mm/140mm bottom.
Radiator support: 240mm/280mm front, 240mm roof, 120mm rear.
5.25″ drive bays: 2.
Internal drive bays: 3x 3.5, 5x 2.5″.
Dimensions: 451mm high x 233mm wide x 517mm deep.