A new batch of pre-alpha test footage from Free Radical Studio's canceled Star Wars: Battlefront III project has leaked, showing off around half an hour of gameplay. Back in the day, Free Radical had a deal with Lucas Arts to create both Battlefront III and Battlefront IV but Lucas Arts abruptly canned the project before the first game could be finished, sending Free Radical in to administration.
The studio was then picked up by Crytek and rebranded 'Crytek UK. Once Crytek ran in to issues, the Crytek UK studio was bought by Deep Silver to continue work on Homefront: The Revolution.
This leaked footage may not stick around for long so if you're interested, you might want to have a peak now while you still can:
[yframe url='http://www.youtube.com/watch?v=IebD4cyQiSo'] [yframe url='http://www.youtube.com/watch?v=zJQViUir2Hw']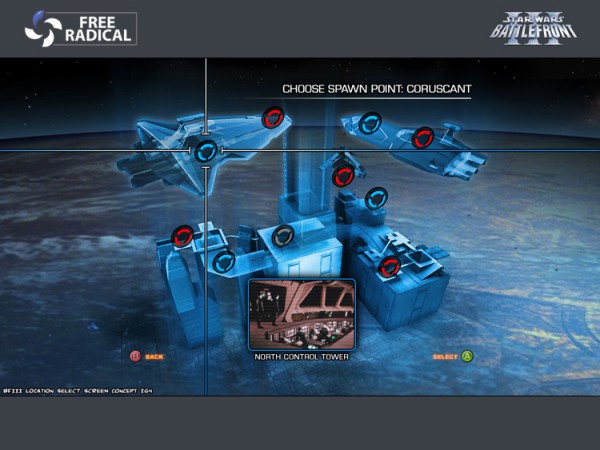 Sections shown off in the video include the Battle of Hoth from the Empire's perspective and a Coruscant level, which was likely inspired by the prequel films. Battlefront III footage has leaked in the past although usually, Lucas Arts has been quick to take footage down so there is no telling how long this new footage will remain available for.
As you probably know by now, EA now owns the rights to the Star Wars franchise and is currently working on several projects, Visceral Games is working on an unannounced Star Wars game while DICE, the Battlefield developer, is now taking on Battlefront III and has been working on it for over a year now.
Discuss on our Facebook page, HERE.
KitGuru Says: It's always interesting to see what could have been when games get canceled. Although I don't think the footage shown here is quite as impressive as what we saw with the canceled Darth Maul game but that might just be me. Hopefully we will see some footage of DICE's new Battlefront III soon. Were any of you guys excited for Battlefront III back when it was being developed by Free Radical? Do you think DICE will do a good job with the game?