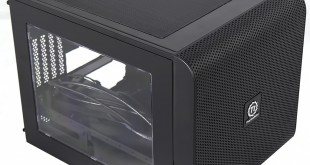 Generally speaking we think about small form factor cases such as the Micro-ATX Thermaltake Core V21 in terms of the limitations they impose. You are restricted to a small motherboard, you may not be able to use a proper gaming graphics card and there is a good chance the amount of cooling you can install is limited by the size of the case.
The cuboid nature of the Thermaltake Core V21 defies expectations and allows you to rearrange the panels and cooling to your heart's content. Stripping the chassis bare is a quick process as each panel is held on with two thumbscrews. Once the top, bottom and sides are removed you can see the chassis is a simple framework with a riveted motherboard tray. This highlights how much space you have inside the V21 with clearance for a CPU cooler that is 185mm in height, a graphics card up to 350mm in length and a power supply up to 200mm long when you use a bottom fan in the case.

It is worth pointing out that one of the side panels has a huge window while the bottom has a mesh filter for the power supply and the other panels have huge magnetic dust filters, and you can install these panels in any order you choose. The front panel can also be rotated and the I/O panel moved to one of three locations and to make the result look neat and tidy the Thermaltake badge on the center of the panel can also be rotated on its magnetic mount.
Specification:
Motherboard support: Micro-ATX, Mini-ITX.
Expansion slots: 5.
Included fans: 1x 200mm front intake.
Fan mounts: 2x 120/140mm front, 4x 120mm or 2x 140mm roof, 1x 120/140mm rear, 2x 120mm bottom, 2x 120/140mm in each side.
120mm radiator mounts: 1x 120mm/240mm front, 2x 120mm/240mm roof, 1x 120mm rear. 1x 120mm/240mm in each side.
140mm radiator mounts: 1x 140mm front, 1x 140mm/280mm roof, 1x 140mm/280mm in each side.
5.25″ drive bays: None
Internal drive bays: 3x 3.5/2.5", 3×2.5″.
Dimensions: 424mm H x 320mm D x 336mm W.
Once you have decided which way you wish to orient the chassis you can get busy with the build and this could be a frustrating process. First you install the power supply along with a fiddly retention bracket and this is followed by the motherboard. You'll need to install any CPU cooler mounts first as the position of the PSU means you have no access to the rear of the motherboard.
Once you have the main hardware installed you can choose which of the six drive bays you wish to use and do your best to tidy the cabling.
The final task is to install cooling, which could be simple if you use an air cooler on the processor and simply rely on the 200mm fan at the front of the chassis.
On the other hand you'll probably wish to install liquid cooling or a bunch of extra fans, and this brings us to an especially neat feature of the Core V21. There are four rails arranged in two pairs that can slot in the top or sides of the chassis and which can be spaced to suit 120mm or 140mm spacing.
You can, if you wish, install two 240mm radiators in the top of the case or a 280mm radiator on either side or pretty much anything you choose. By our count you can fit eight fans in this chassis, which is mind boggling.
The only downside to this method of installing cooling is that the side panels can be awkward to install, depending on the positions of the cooling rails.
Testing
To put this case through its cooling paces we will be using a test system consisting of an Intel Core i7-4770K, Radeon R9 290 and multiple storage drives. This system allows us to produce a substantial amount of heat and effectively test the Thermaltake Core V21's cooling capabilities.
For stress testing we use a mixture of Prime95 and FurMark to create the maximum heat output. Prime95′s 'Small FFTs' setting allows us to stress our CPU. FurMark's 'GPU Burn-in' mode creates the maximum amount of load our GPU is ever likely to see.
Test System:
Processor: 3.9GHz Intel Core i7-4770K
Motherboard: Asus Z87I Pro
CPU cooler: Corsair H110i GT
Memory: Corsair Vengeance LP DDR3-1600MHz RAM
Graphics card: Sapphire Tri-X R9 290 4GB
Power supply: Seasonic Platinum Fanless 520W
Storage drives: SanDisk Extreme Pro SSD
OS: Windows 8.1 Professional 64-bit.
Cooling Performance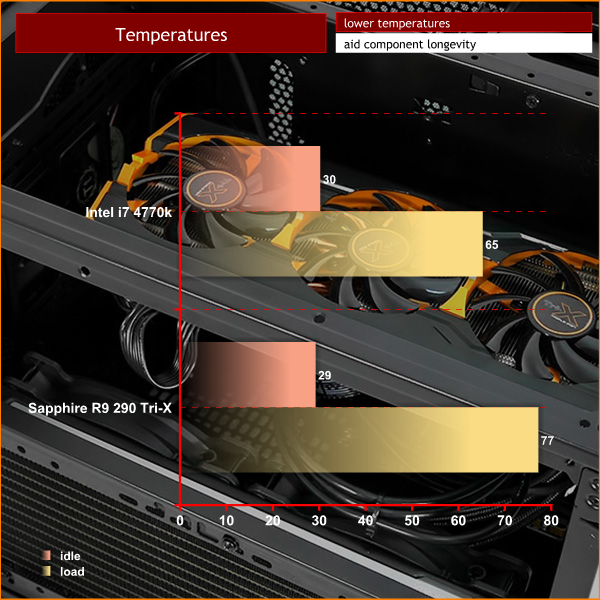 Cooling depends entirely on the hardware you use. We tested with the Corsair 280mm liquid cooler and the Thermaltake 200mm fan at the front of the chassis and the results were impressive. Airflow is unrestricted, however the location of the power supply probably doesn't help CPU temperatures.
Acoustics Performance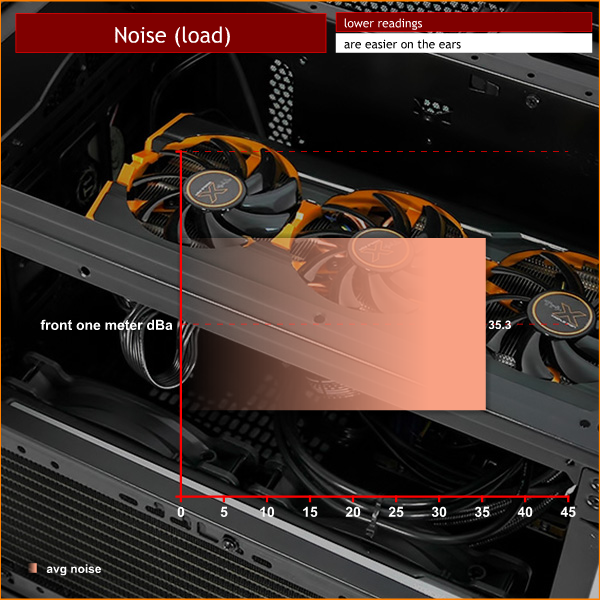 This is a noisy case in the sense that it is very open in its design with those two huge air filters and that colossal window. There is barely any sound deadening material. Use the relatively quiet 200mm fan and you'll be fine but if you pack the case with fans you will doubtless suffer from a certain amount of noise.
Closing Thoughts
The V21 is an impressive design from Thermaltake. The ability to move the fans and radiators around to your heart's content is fascinating while the option of stacking two Core V21 chassis is novel. Thermaltake's idea of using the upper chassis to house a home brew liquid cooling system is interesting and eye-catching but realistically it is irrelevant for mainstream users.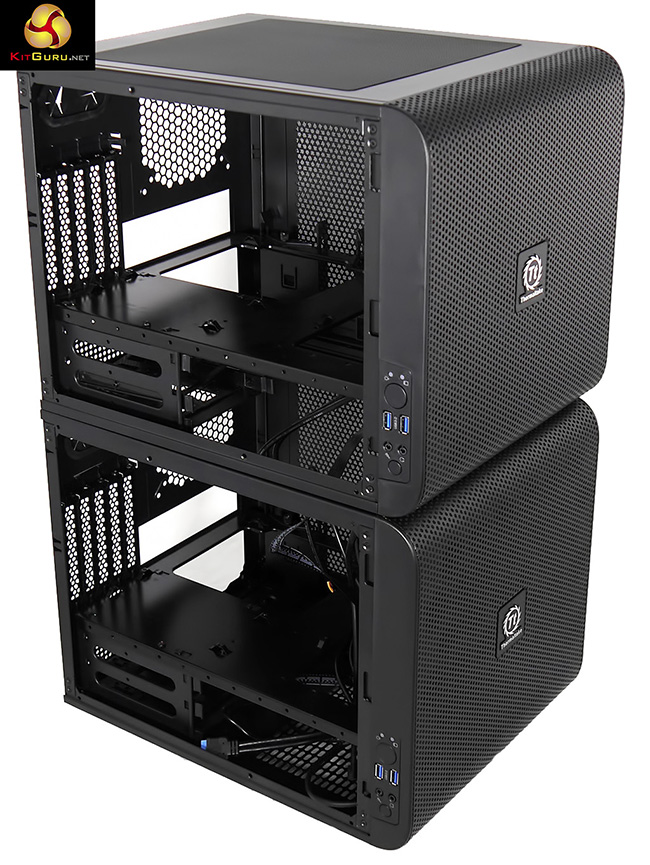 The remarkable thing about the Thermaltake Core V21 is the low price of £48.74 inc vat. This reflects the build quality and Micro-ATX form factor but means you effectively get the novel features as a freebie.
You can certainly use the Core V21 as a conventional case without any extra cooling however that means you have to find a decent amount for space for chassis without reaping much in the way of reward. Use the features on offer and the V21 looks like excellent value.
Discuss on our Facebook page, over HERE.
Pros:
Front 200mm fan.
Two magnetic dust filters help keep the chassis clean.
Cooling rails allow many options for fan and radiator mounts.
Sensibly low price.
Case can be oriented whichever way you like.
Front panel looks smart.
Huge window to display your components.
Ability to stack two V21 cases together.
Cons:
Power supply mounting is awkward.
No access to rear of motherboard.
The open design can be fairly noisy.
No optical drive bay, even though there is an opening in the front of the chassis.
Build quality reflects the price.
Installing the side panels can be an effort.
KitGuru says: Innovative, exciting, unusual (and clearly built down to a price).