Be quiet's Silent Wings series case fans have deserved reputation of one of the best fans available in the market. Thanks to impressive design, great airflow-to-noise ratio and high reliability, the Silent Wings 2 are among the most popular fans of performance enthusiasts. But be quiet! is not standing still and has prepared something even more advanced: the Silent Wings 3 family of fans.
At the Computex 2015 trade-show KitGuru has seen the third iteration of Silent Wings design, which promise to provide an even better balance between superior cooling and serenity. When we spotted the Silent Base 600 chassis at this year's TechnikPR event at Barcode in central Taipei, we almost missed the presentation mount next to it. While the be quiet! Silent Wings 3 will make a big impact, it is not the right time for the manufacturer to advertise it just yet.
Then we noticed Hank Chen behind it and things started to make sense. Hank is a veteran from Lian-Li's golden days of design and he is now using his skill and experience for be quiet!
"We really went back to the drawing board for the Silent Wings 3 design," said Mr. Chen. "We knew that the current version was really good, so we challenged ourselves to make it even better."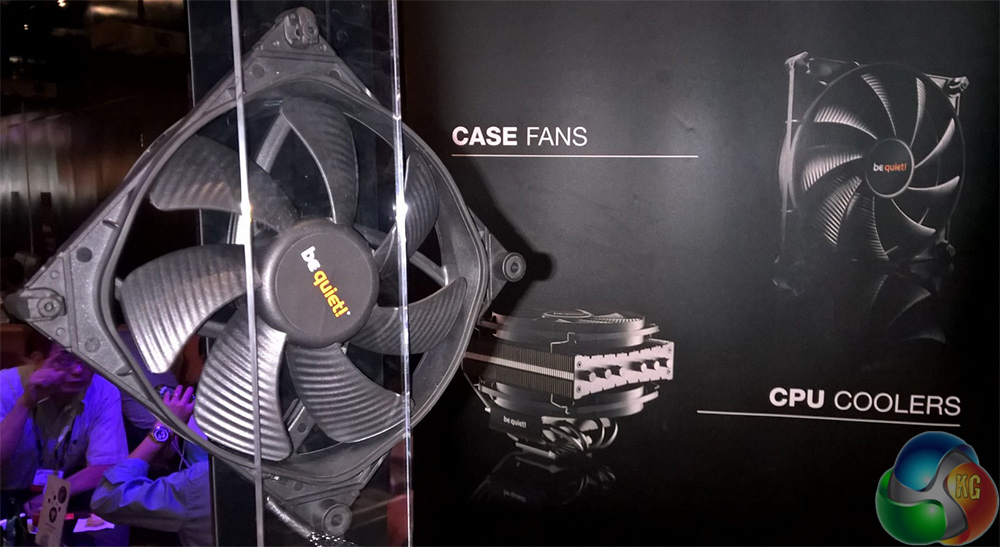 The fan itself shares a lot of physical characteristics with the current model, but there are changes. At present be quiet! is extremely tight-lipped about the changes, but based on the picture we have at hands we see a slightly different design of fan blades. Besides, the company could use different motors and make some other alterations to the already good design.
Pricing and launch date of Silent Wings 3 have not been set, but we anticipate a launch later this year.
Discuss on our Facebook page, HERE.
KitGuru Says: Design of computer cooling systems is a mix of engineering and art. It will be very interesting to see how be quiet!'s developers have managed to perfect an already excellent fan.