Zalman USA, a private company that distributes coolers and other products by Zalman Tech in the U.S., on Friday issued a statement denying bankruptcy of Zalman Tech. The company promised to clarify the situation about the insolvency of its parent company as well as reveal more about the future of Zalman by the end of the month.
"I know that recently various media and other vendors are spreading rumors regarding Zalman going bankrupt over the recent scandals in Korea by our parent company Moneual," said a spokesperson for Zalman USA in a statement published by Tom's Hardware. "I wanted to assure you that these rumors of Zalman HQ going bankrupt are completely false. While our HQ is having some financial difficulties due to the recent troubles experienced by Moneual, Zalman is not going bankrupt."
The representative for Zalman USA stressed that the company would continue to fulfill warranty obligations and provide support to its customers and that "nothing would change for owners of existing products or warranties." More details regarding the current situation with Zalman as well as future plans of the company are expected to be revealed late in November.
According to a disclosure that Zalman Tech Co., LTD made via Korea stock exchange (KOSDAQ), the company filed an "application for commencement of company reorganization" on the 3rd of November, 2014. In accordance with the laws of South Korea, if the company cannot relay the debts that are due without incurring significant inconvenience to the continuation of the business, the company may apply to the court for the commencement of reorganization proceedings. This provision shall also apply in cases where there is a danger of bankruptcy in respect of the company.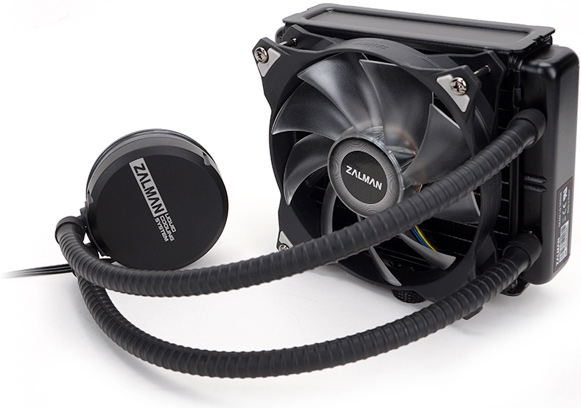 While formally Zalman Tech Co., LTD is not a bankrupt, there are chances that the court will pronounce it a bankrupt and will insist on appropriate proceedings. Still there are chances that Zalman will restructure itself and will continue operations.
Privately held Moneual, a company that is known for robotic vacuum cleaners outside of South Korea, acquired a 60 per cent stake in Zalman Tech back in 2011. Scott Park (Min-seok Park), chief executive officer of Zalman Tech, is also a vice president of Moneual and a brother of Moneual CEO Harold Park (Hong-seok).
According to media reports, Moneual used Zalman's reputation and successful track-record to falsify its export data and illegally obtain credits from various South Korean banks under guarantees issued by the Korea Trade Insurance Corp. (K-Sure). After the company failed to pay a part of the debt in late October, it began insolvency procedures. Moneual's debts total 3.2 trillion won ($2.98 billion).
While at present Zalman Tech continues operations and carries on shipments of products, it is being restructured and its future depends on the Korean court's decision.
Discuss on our Facebook page, HERE.
KitGuru Says: While this is not the end for Zalman Tech and formally it is not a bankrupt, its future still looks very uncertain.