Just like when I saw the final results from my fan configuration testing, I must confess to be being very surprised by the results shown on the previous page.
If you have skipped ahead, here are the results in a nutshell – the SP120s improved the temperature result by no more than 2 degrees. In fact, the difference was a single degree when using the Cooler Master Hyper 212 LED.
Of course, this test does not conclusively prove that static pressure fans are barely any better than airflow models – we would need to test every possible hardware combination in the world to do that, which is simply not humanly possible. Nonetheless, each of our tests were carried out in a scientific way – so the results cannot lie.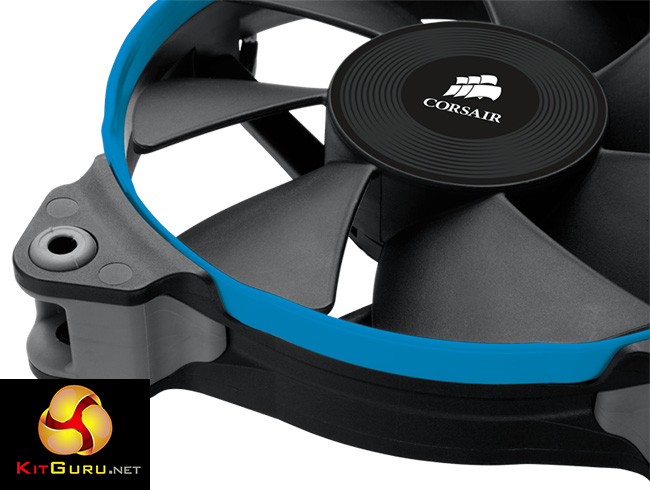 I would offer a couple of potential explanations for this small performance difference, though.
For one, and this is actually something I mentioned in the last article about fan configurations, neither cooler on test today is overly large or bulky. This means air does not encounter significant amounts of resistance when passing through each cooler – at least not when compared with something like Alphacool's Monsta line of radiators. As such, using an airflow-optimised fan makes less of a difference since it can still push the required amount of air through the cooler to keep temperatures in check.
Another potential explanation is fan speed. I did keep all the fans in the system spinning at 50%, just to stop any interference via the motherboard's PWM controller. I would suspect at a lower fan speed, the static pressure models would open up a bigger performance gap between their airflow counterparts as they can push air at a higher pressure. It is likely that at 50% fan speed, the airflow fans are still capable of pushing enough air to cool the heatsink/radiator, but this may not be the case at a lower rpm.
As always, though, those are just my theories which are not confirmed by any means. I would have to conduct further testing before being able to categorically explain the similarity of the results we have seen today.
Those explanations aside, what we do know for certain is that for my testing, the difference was very small – almost negligible. As such, I would conclude that if you are using airflow fans on a radiator or heatsink, in all likelihood they are doing the job just fine. Furthermore, if you see an airflow fan that you think would look amazing on a radiator or heatsink, even if that is not its intended purpose, it should still be able to do the job with no issues.
KitGuru says: Are any of you guys using airflow fans on a radiator or heatsink? Sound off in the comments and let us know what model of fan you are using and how it performs for you. If you have any more theories as to why the performance difference between the SP and AF fans was so small, let us know in the comments as well.