Well, then, there we go – using different brands of thermal paste does make a difference, and actually quite a significant one considering the best paste today helped the CPU come in 4 degrees cooler than the joint-worst paste.
This may not sound like a huge improvement – but to get temperatures lowered by 4 degrees from only changing the thermal paste is quite remarkable if you ask me. This means choosing the right thermal paste is an easy way to reduce the temperature of your CPU before your even get started on a CPU cooler.
Lowering your temperatures by 4 degrees (a 5% improvement) by changing thermal paste is also cheap, given a small tube typically costs only a few quid. It is also relatively pain-free – all you need to do is pop off your current cooler and replace the thermal paste.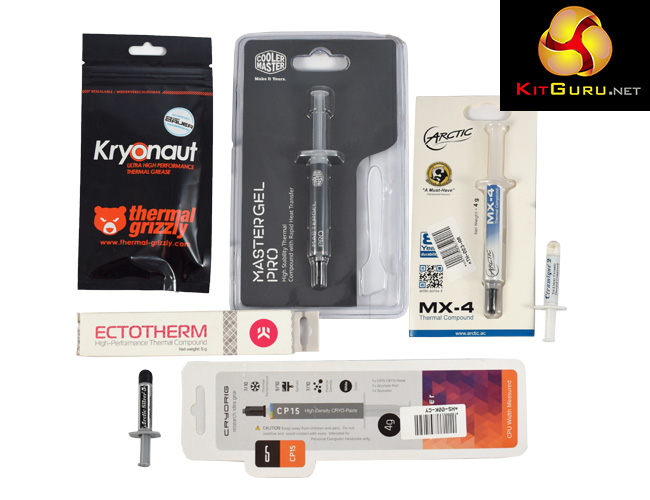 If you are building a new PC, or simply want to see the improved temperatures, the best paste on test today was Thermal Grizzly's Kryonaut compound. Given its performance from the testing, we are happy to recommend it to anyone looking for some good-quality thermal paste.

You can buy a 1g tube of Kryonaut for £4.99 from Overclockers UK HERE. Alternatively, you can view their full range of thermal compounds HERE.
KitGuru says: For a cheap, quick and easy way to lower your temperatures, you could considering investing in a new tube of thermal paste – as we have shown today, it really can make a significant difference. A small tube will last for several applications, too, so you can re-use it well into the future. Let us know in the comments what paste you are currently using and if you are thinking of changing it anytime soon.