Following on from our previous articles about fan configuration and static pressure vs airflow fans, today we are looking at thermal paste. Specifically, we are hoping to find out whether or not choosing different types of thermal paste actually makes any difference. To do this, we test 7 products from 6 companies to see how much difference thermal paste really makes.
In another article aimed to help out confused PC builders out there, we are answering the age-old question of whether thermal paste really matters. I remember building my first PC and wondering if it really matters – there is certainly a lot of conflicting information about this online. So we are here to help by showing you if there really is any tangible benefit to using different types of thermal paste.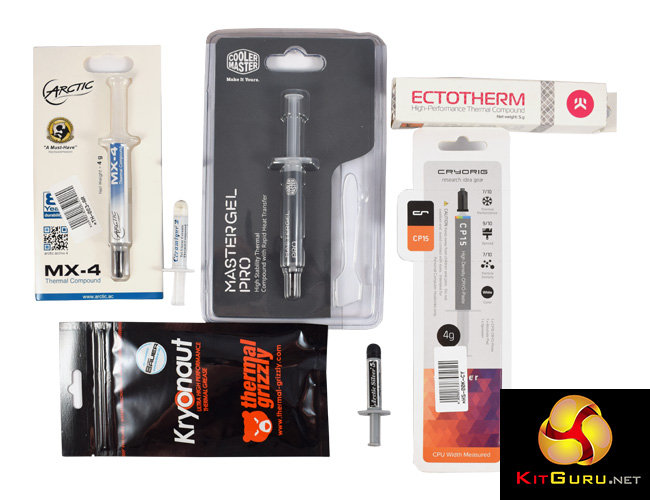 For this test today, we are comparing the following products:
What thermal paste do you use?

— KitGuru (@kitgurupress) January 9, 2017
Incidentally, we also ran poll on Twitter recently which found 41% of you use Arctic Silver 5, while 25% of you are happy to use whatever comes with your CPU cooler of choice. In this article we will find out if spending just a few pounds extra on 3rd-party thermal paste is worth it.