So, there we have our look at a couple of 360mm AIO liquid coolers equipped with user-adjustable displays. While this new-fangled feature may seem like a gimmick to some users, it actually can be used to display useful information such as fan speeds or temperatures, as we saw from both coolers in our testing. Or you can just stick a GIF or JPG on the display for even better customisation, if you prefer.
What I am saying here, is that I personally think that a 2.1" display in a clearly visible location is actually quite cool and useful, and it is far from a gimmick.
Looking at the two coolers, both offered the stellar performance that we would expect from 3×120 AIOs. There really was very little to separate the cooling numbers from both units. So much so, that we would be happy to say they both perform the same. And even with the Thermaltake cooler's fans running at a significantly higher 2500 RPM versus Corsair's 2000 RPM, noise output was comparable.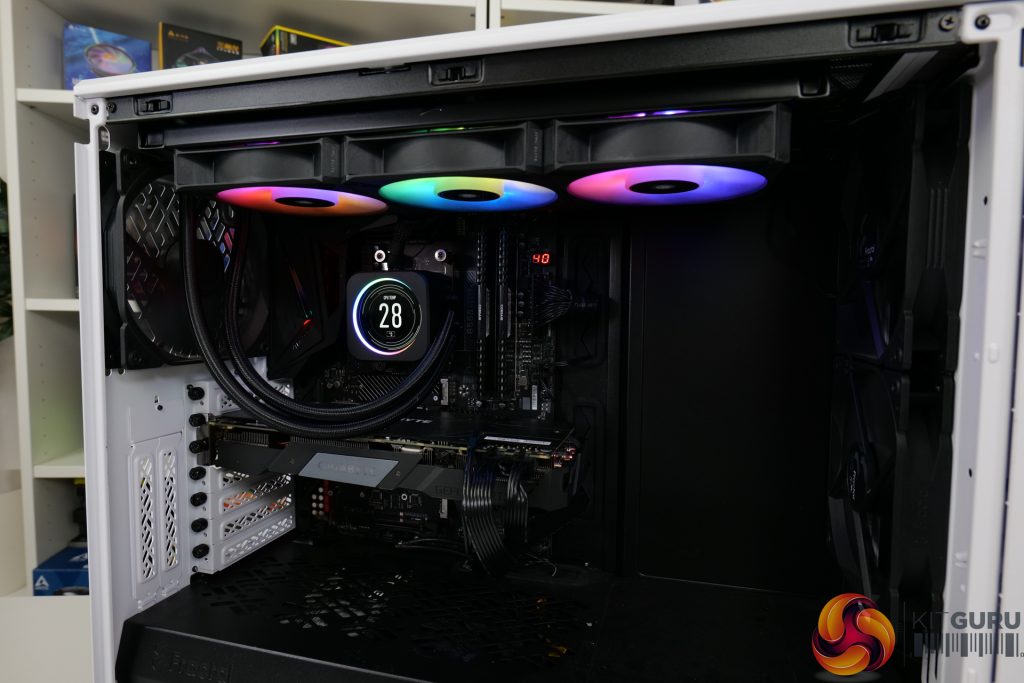 As far as the overall package goes, I think the £250 Corsair H150i Elite LCD is the victor of the two. iCUE is simply superb when it comes to fan and lighting control; it really is a fantastic ecosystem at this point that is relatively unmatched from most competitors.
And I think Corsair's greater inclusion of RGB lighting makes sense on a premium AIO that already has the perhaps superfluous 2.1" IPS screen added on to it. Plus, the quality touches like simple installation and a very strong warranty go in Corsair's favour.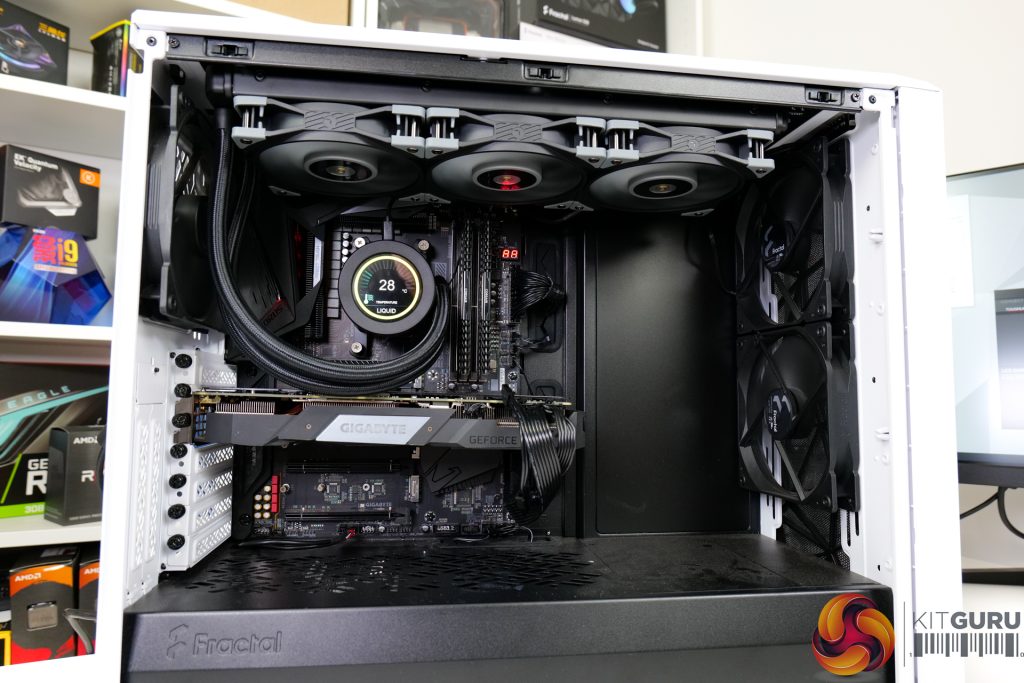 Performance-wise, though, the roughly-£240-265 Thermaltake Toughliquid Ultra 360 does a stellar job. So, if you are less appealed by RGB fans and Corsair's iCUE ecosystem, it could be worthy of consideration. Though tough competition to that tune comes from the also non-RGB ASUS ROG Ryujin II 360; that ASUS competitor is slightly more expensive but features a larger OLED display and a 60mm VRM fan.
Let's not take away from the fact that these two units are incredibly – perhaps excessively – expensive for 360mm AIO liquid coolers. But if you want a screen on your pump-block unit, there is a significant cost to pay. And these two options look like decent enough options.
The Corsair H150i Elite LCD sells for around £250 and is available at Overclockers UK. The Thermaltake Toughliquid Ultra 360 is available at Scan for £240 at the time of writing.
Discuss on our Facebook page HERE.
Corsair Pros:
Excellent cooling performance
iCUE control and integration is superb
2.1" IPS display works well and is very bight
Good-looking, well-designed cooler and partnering hardware
Excellent ease of installation (ignoring cables) and compatibility
Corsair Cons:
Very expensive at around £250 in the UK
Oversized pump block unit could cause interference
Huge cost increase versus similar performance AIOs without screens
KitGuru says: A well-design, well-packaged cooler with a useful screen… and hefty price tag!
Thermaltake Pros:
Excellent cooling performance
Control through TT RGB Plus 2.0 does a solid job
Good degree of adjustment on the screen
Clear and easy control for the screen
Ample display options for useful data or JPGs/GIFs
Thermaltake Cons:
Very expensive at around £240-265 in the UK
Package feels less refined that the Corsair competitor at the same price
Awkward installation process
KitGuru says: Strong performance, but the overall package is not as refined as it could be for £240+. Very good cooling performance will appeal to some potential buyers, though.