For years now, PC builders have had to deal with a noisy stock CPU cooler at one point or another, whether it be from Intel or AMD. However, things could improve this year as AMD has demoed its newly designed 'Wraith' stock CPU cooler, which aims to be much quieter than the standard cooler we have been used to.
The new thermal solution will be bundled with upcoming CPUs from AMD and presumably APUs as well though that has not been confirmed just yet. The Wraith cooler features a four heat-pipe design and judging by the demo video, it will be a significant improvement as far as noise levels go.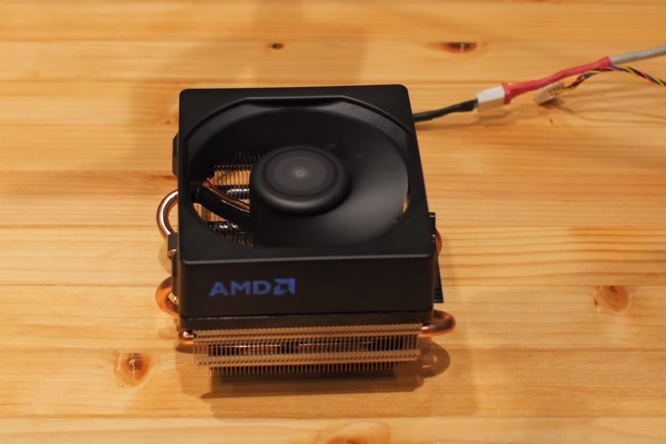 [yframe url='http://www.youtube.com/watch?v=soc5x_4IACQ']
The Wraith stock cooler comes with a physically larger fan and heatsink, allowing more heat to be dissipated at lower fan RPMs. The additional heat-pipes will also help transfer the heat away from the CPU at a faster rate than the previous stock cooler.
The cooler is rated for up to 125W of thermal dissipation. However, AMD has yet to confirm exactly what chips will be shipping with this new cooler, or if it intends to repackage any of its current CPUs with it.
KitGuru Says: While a stock cooler may never be great for overclocking, it is good to see AMD improving the experience for those who don't necessarily want to go out and buy a new CPU cooler or push chip frequencies to the max. Are any of you currently using a stock CPU cooler?